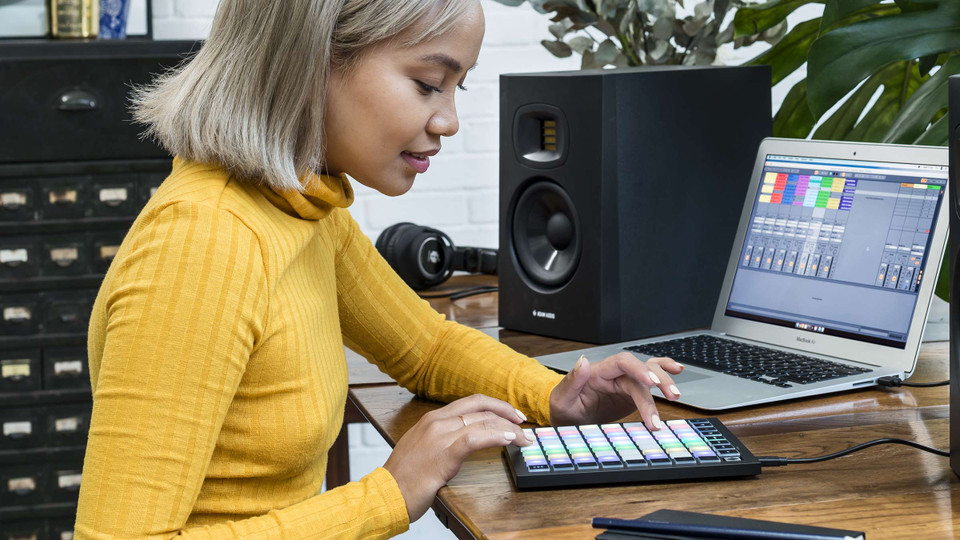 Everything you need to get hands-on with your sound
This is where it all began. The Launchpad was the birth of the grid system that fuelled an evolution in electronic music. It's time you joined in.
The Launch range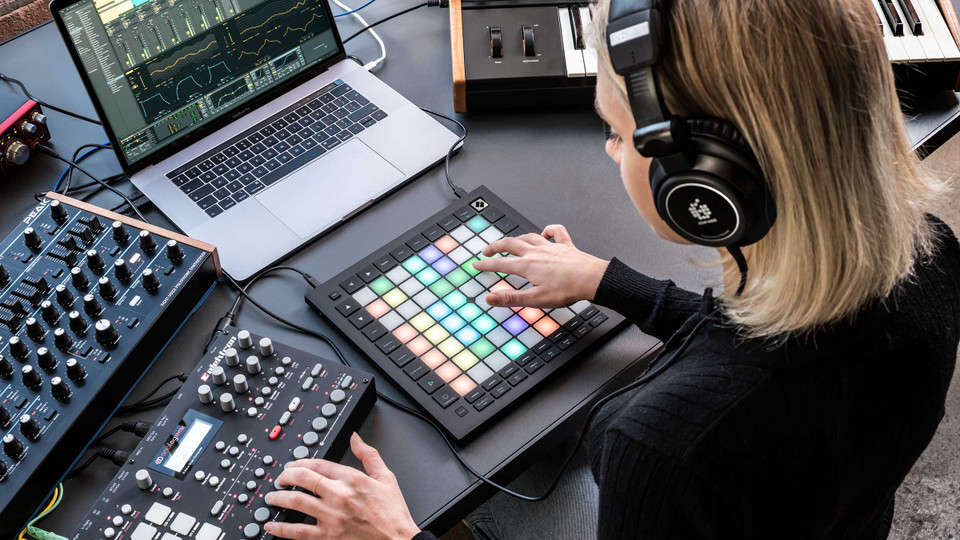 Grab a Launchpad. Now you can launch your clips from a grid of pads that match your session. Add a Launch Control XL and take hands-on control of your filters, effects and instruments too.
Want more grid? Just add another Launchpad - or perhaps a Launchpad Pro, which you can play like an instrument or use to control your other MIDI hardware. Not got much desk space? Try a Launchpad Mini instead.
All our Launch products can be chained together. They all integrate seamlessly with Ableton Live without any setup, and all come with Ableton Live Lite. They're all bus-powered via USB and class compliant, so you can just plug them in and start playing.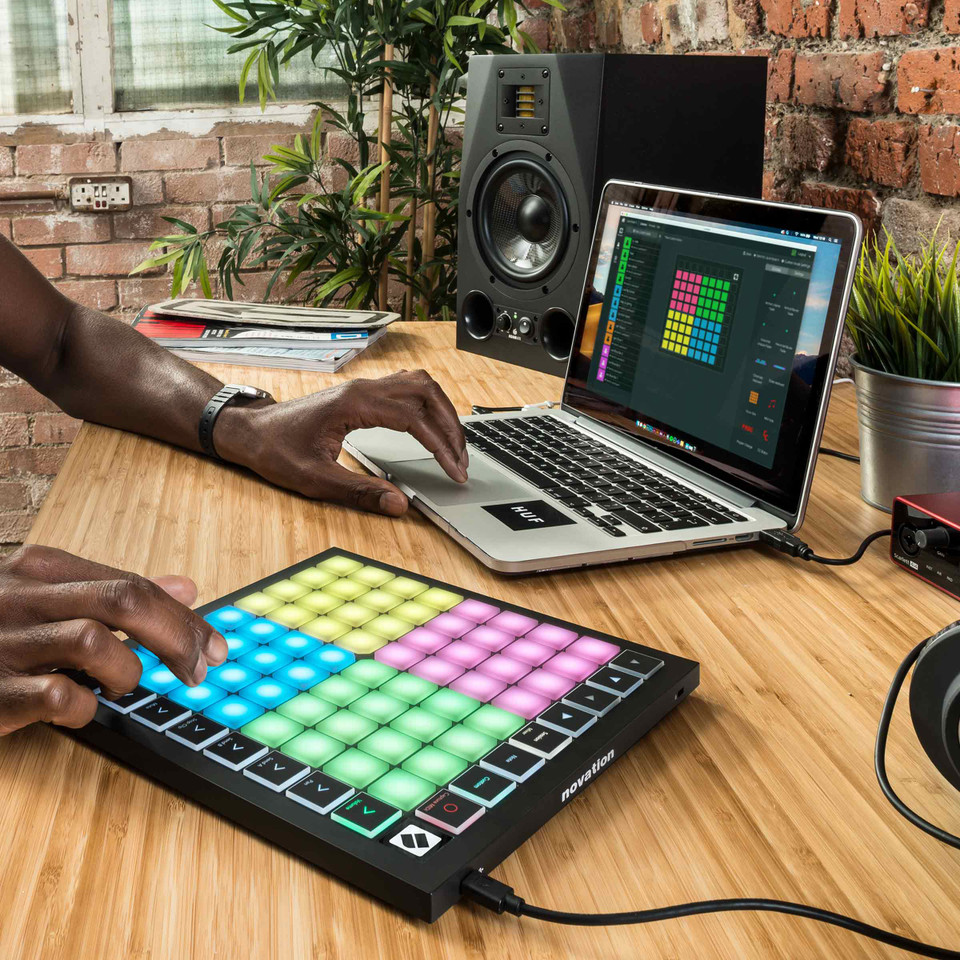 Custom modes
Use Novation Components to customise mappings and control anything MIDI easily from your Launchpad.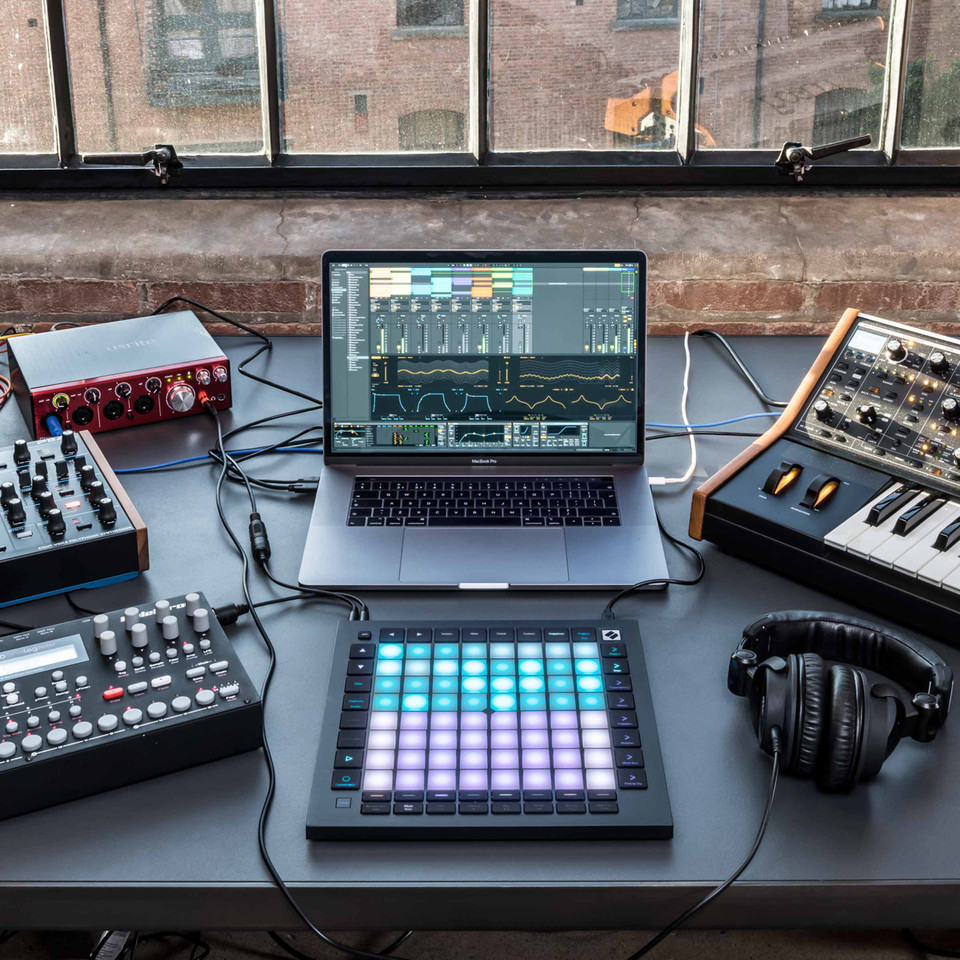 Ableton Live integration
Quickly launch clips and scenes, never lose ideas with Capture MIDI, and access performance controls like stop, solo, mute, record arm, volume, pan, and sends to dynamically control your music, no mouse needed.
| | | | |
| --- | --- | --- | --- |
| | Launchpad Mini | Launchpad X | Launchpad Pro |
| Clip Scene Launch | ✔ | ✔ | ✔ |
| Pads | 8x8 Mini RGB | 8x8 Large RGB | 8x8 Large RGB |
| Track Controls | Stop, Solo, Mute | Stop, Solo, Mute, Record Arm | Stop, Solo, Mute, Record Arm |
| Advanced Production Controls | ✘ | ✘ | Velocity, Probability, Mutation Micro Step |
| Deeply Customisable Surface | 3 Custom Layouts | 4 Custom Layouts | 8 Custom Layouts |
| Expressive Grid Control | ✘ | Velocity & Pressure Sensitive | Velocity & Pressure Sensitive |
| Standalone Chord Mode | ✘ | ✘ | ✔ |
| Standalone Step Sequencer | ✘ | ✘ | ✔ (4 channel step sequencer |
| Dynamic Note and Scale Mode | ✘ | ✔ | ✔ |
| Capture Midi | ✘ | ✘ | ✔ |
| Fixed Length Clip Feature | ✘ | ✘ | ✔ |
| Print MIDI to Clip | ✘ | ✘ | ✔ |
| Track Select Buttons | ✘ | ✘ | ✔ |
| Session Record | ✘ | ✔ | ✔ |
| Volume, Pan and Send Controls | ✘ | ✔ | ✔ |
| TRS MIDI In & Out | ✘ | ✘ | ✔ |
| Compatibility | PC/Mac/iOS | PC/Mac/iOS | PC/Mac/iOS |