30 Years of Music Made with Novation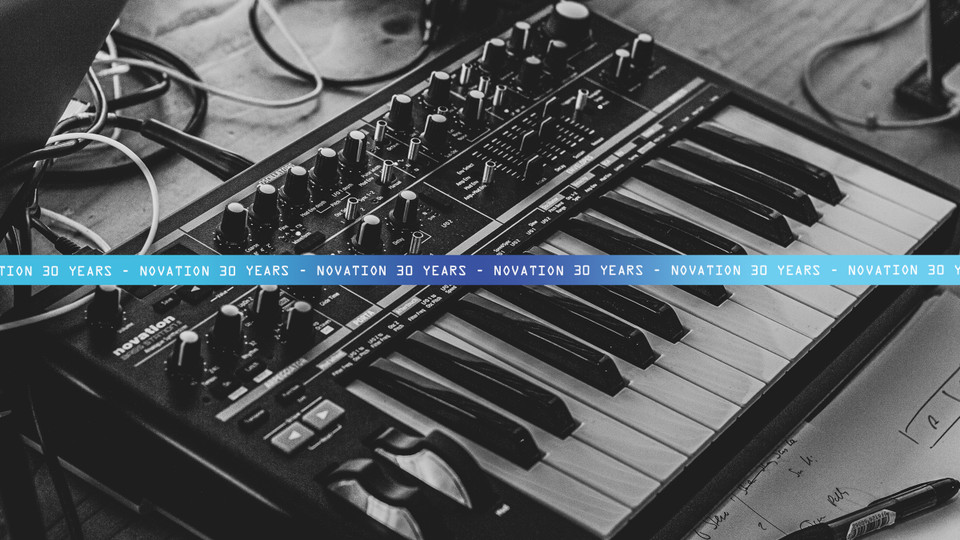 Three decades of bass, beats and synthesizers
Since 1992, Novation has been a pioneer in developing music technology that has allowed artists to create decade-defining sounds. Since then, our synths, MIDI controllers, grooveboxes and more have helped people create, play and perform at all stages of their music-making journey. Uncover our story as we look back on three decades of Novation and celebrate the music made possible with our instruments.
30 years of music made with Novation
With Novation, anything is possible
From the very beginning, our instruments have been focused on making music production accessible to all. We started as Novation Electronic Music Systems, and built a small but innovative device, the MM10, which let you control a MIDI sequencer, the Yamaha QY10, for the very first time from a keyboard. Not long after in 1993, the classic Bass Station stepped into the spotlight and the Novation story truly began.
To celebrate, over the coming months, we're bringing our community together to celebrate the artists who have made music with Novation over the years. Come backstage with artists using Novation gear across the globe, win big with our 30th Anniversary competition, discover inspiring sounds with curated sound packs, and hear the story of Novation from our friends and staff from across the years.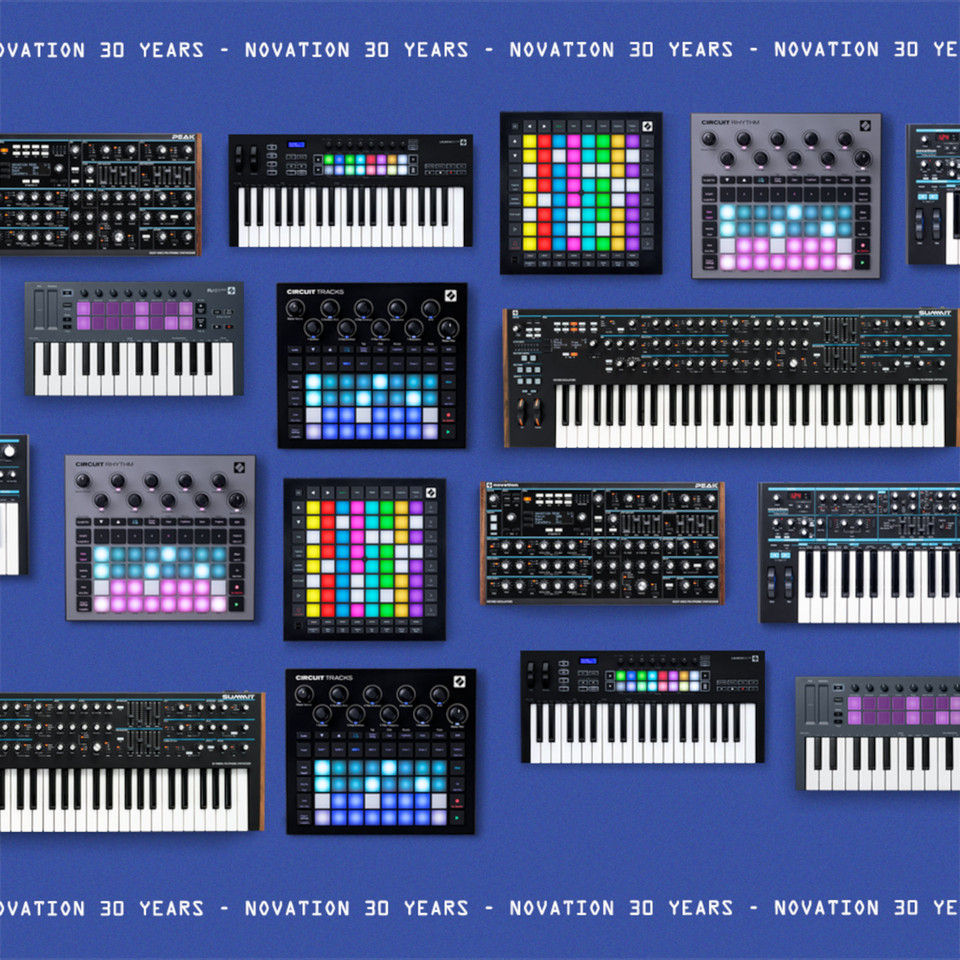 Win big with the 'Made with Novation' competition
30 years calls for one of the biggest prize bundles we've ever offered – a full studio's worth of our instruments. One lucky winner can own everything Novation as well as three years of our future innovations.
The 1st prize bundle includes:
A suite of Novation products, including Circuit Rhythm, Circuit Tracks, FLkey Mini, Launchkey 37, Summit, Peak, Bass Station II, Launchpad Pro
Three years of future Novation products
A feature on the Novation website spotlighting your entry/music and a short interview with accompanying social media promotion.
A 1:1 Product Demo Session with a Novation product specialist
A Novation Logo T-Shirt
Discover the winning entry and staff picks
Thirty years of sounds
Novation Legacy Sample Pack
Want to find the perfect throwback sound? We're giving away the Novation Legacy Sample Pack to our newsletter subscribers, with samples from some of our most iconic products. Add moods and textures from the Bass Station, K-Station, AFX Mode, Peak, Summit, and plenty more classic Novation instruments.
Sign up below to access the Novation Legacy Sample Pack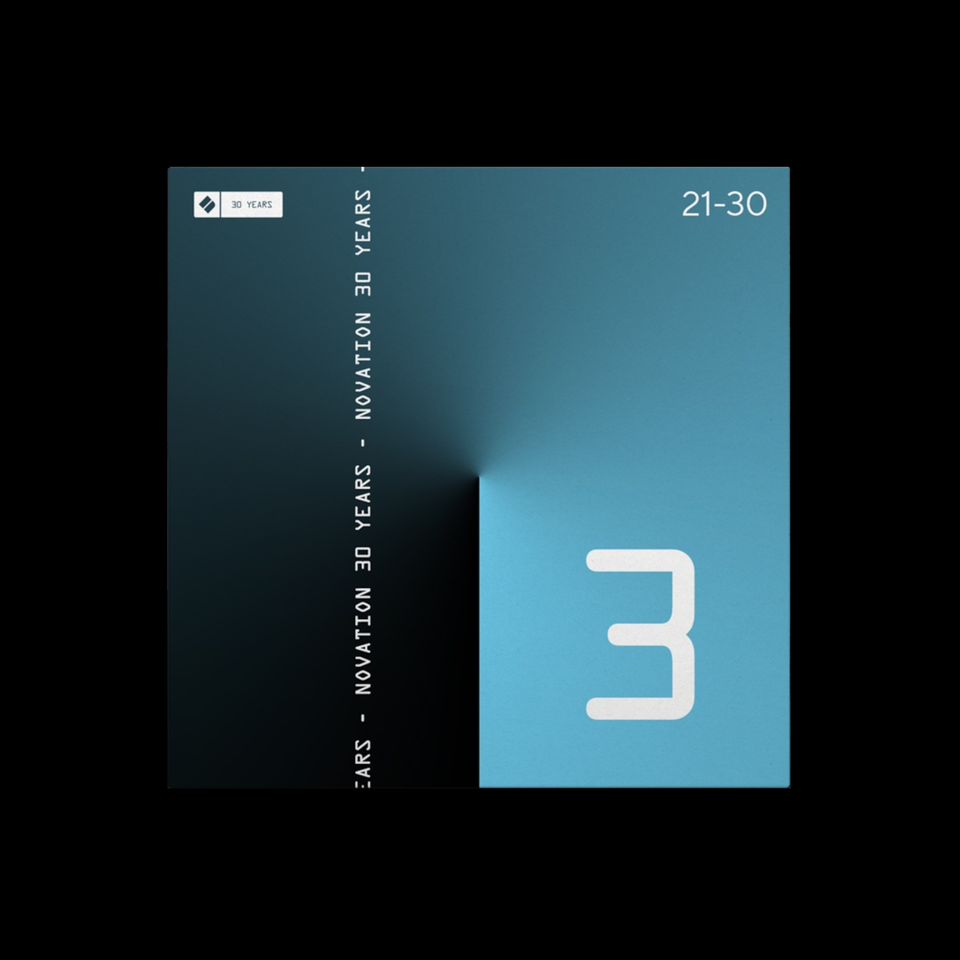 30 new, exclusive sound packs
Over the coming weeks, we're releasing 30 new sound packs to inspire your music with over 1,000 new bass drops, drums, melodies and Fx. Covering countless genres, all Novation-registered owners can download and access the sound packs from the Customer Portal and Circuit Rhythm owners can access by connecting with Components.
Explore 30 years of sound
By the decade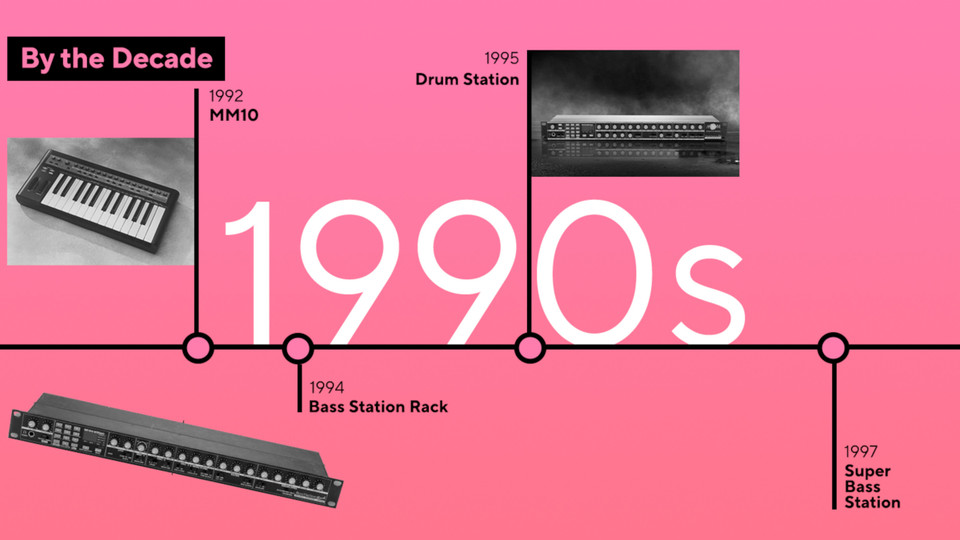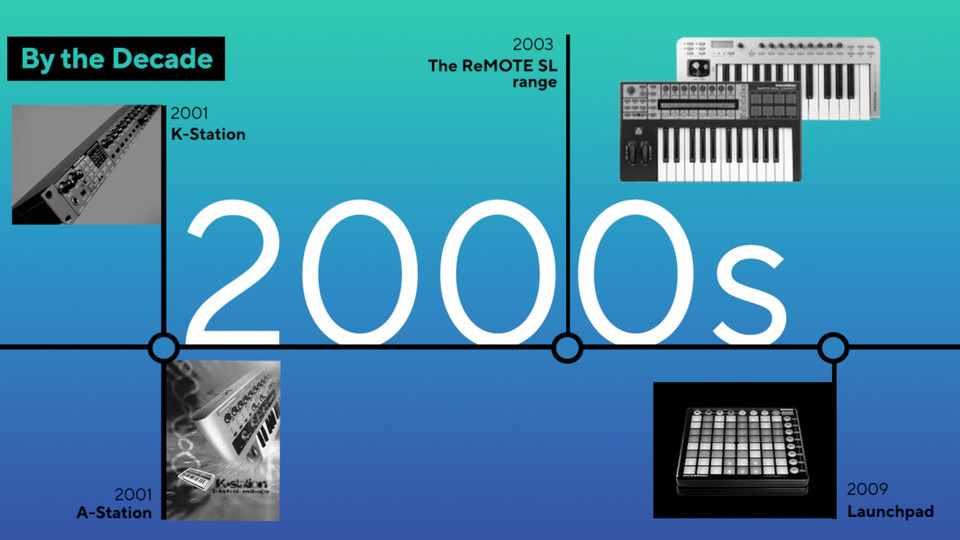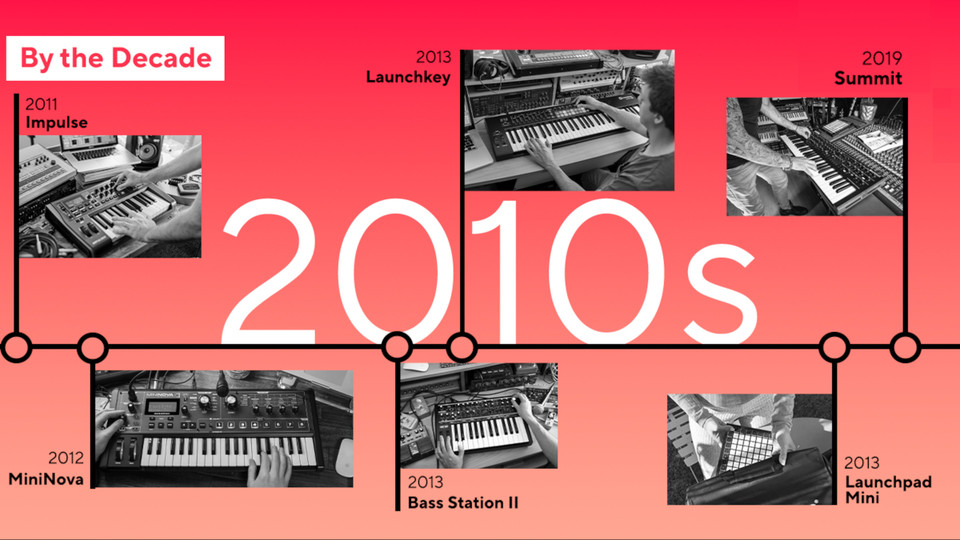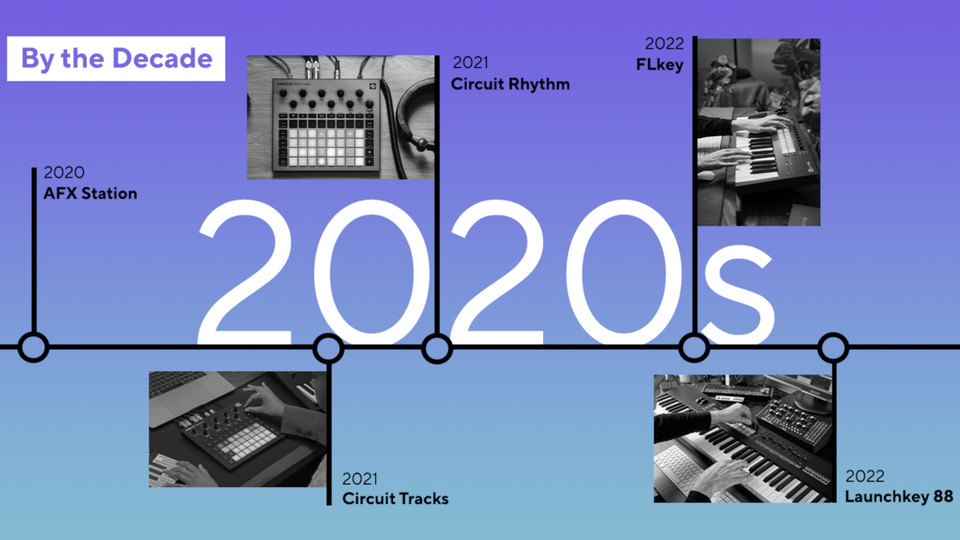 Proud of where we came from, excited for where we're going
We're proud of our heritage; our instruments are built on a legacy of revolutionary synth and MIDI design. Ever since we released Bass Station in 1993, we've kept the spirit of innovation in music and changing things for the better.
Launchpad's intuitive production capabilities sparked a creative lightshow revolution among producers, Launchkey lets you create freely with inspirational features, and Circuit brings new life to production and beat making.
We don't stop at hardware, either. We always bring new features and improvements for our instruments with firmware updates aimed to inspire and make music production as intuitive as possible for all.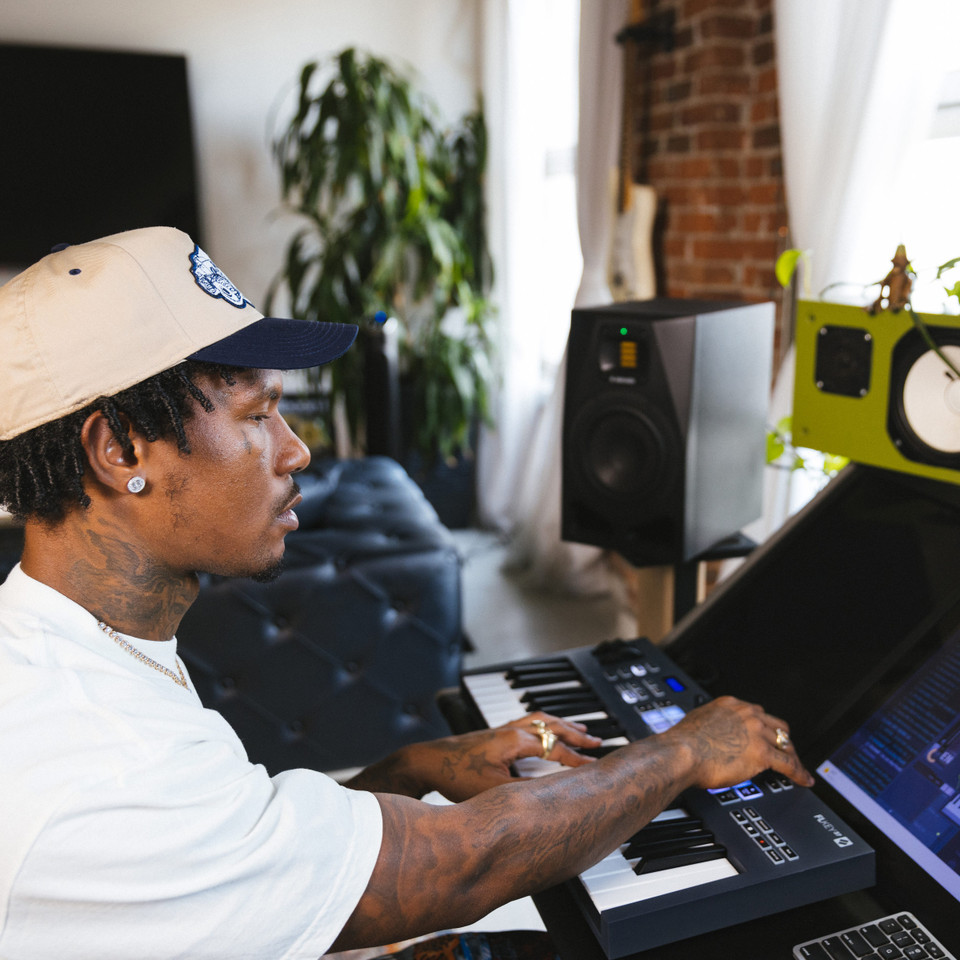 Made with Novation
We're getting up close and personal with creators in our community to see just how they use our gear to make their music. Learn how to make songs, build beats and more from Novation users. Whether you're looking to improve your studio production skills, add some flair to your performances or just get inspired, take some tips from experienced artists and get your music going.
Get the Novation know-how
Discover Novation