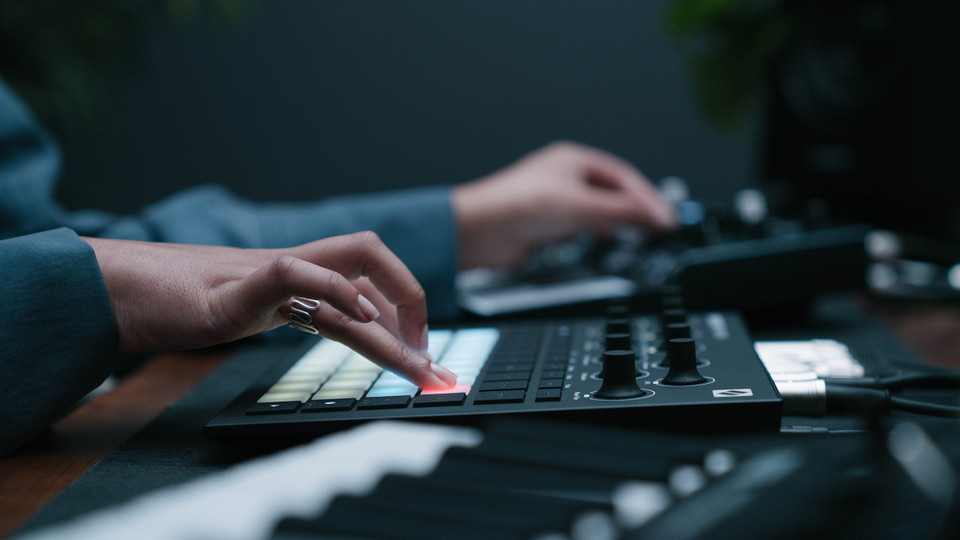 From innovative beatmakers to passionate producers, Novation's Circuit family has the perfect partner to help you bring your ideas to life and create showstopping performances. Get closer to your samples with Circuit Rhythm or explore new sonic horizons with Circuit Tracks' polyphonic synth engines. Whatever your vibe, Novation's Circuit range can help you find your groove.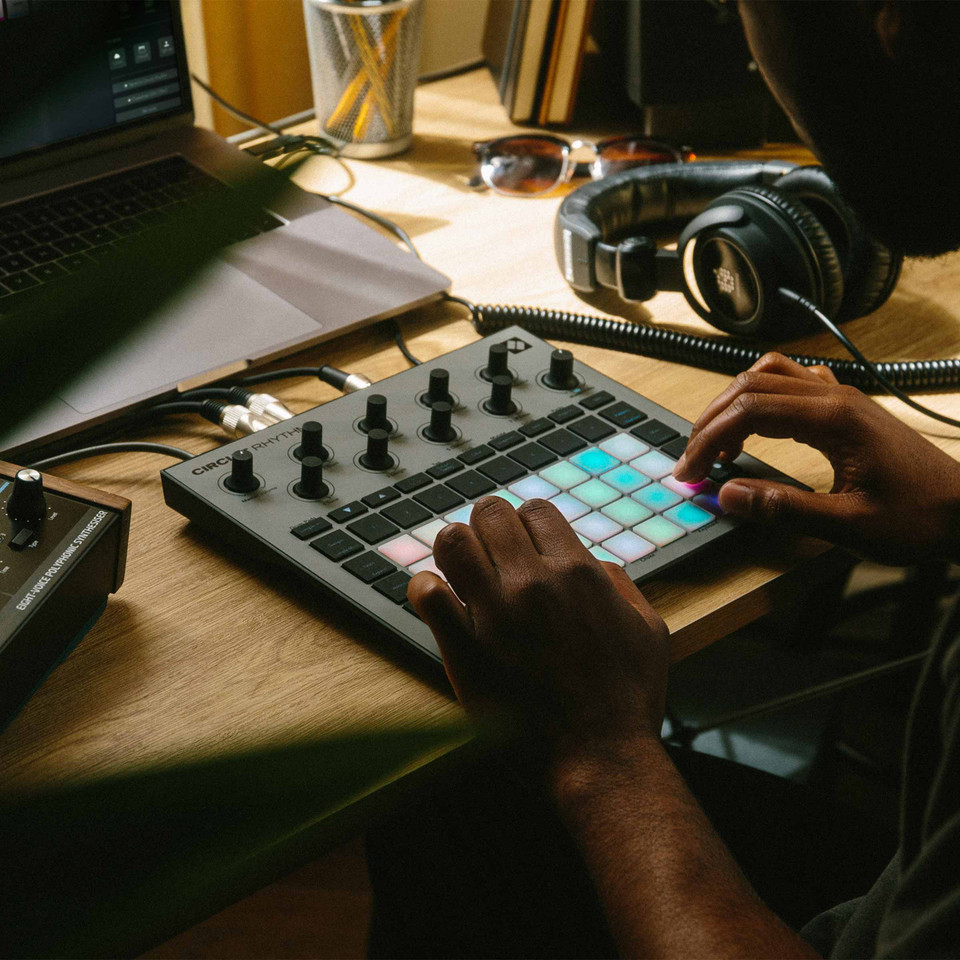 Put your samples in the spotlight
Circuit Rhythm
Perfect for making beats in the studio, or working on creative ideas wherever inspiration strikes, Circuit Rhythm takes the work out of beatmaking and pushes your music further.
Discover Circuit Rhythm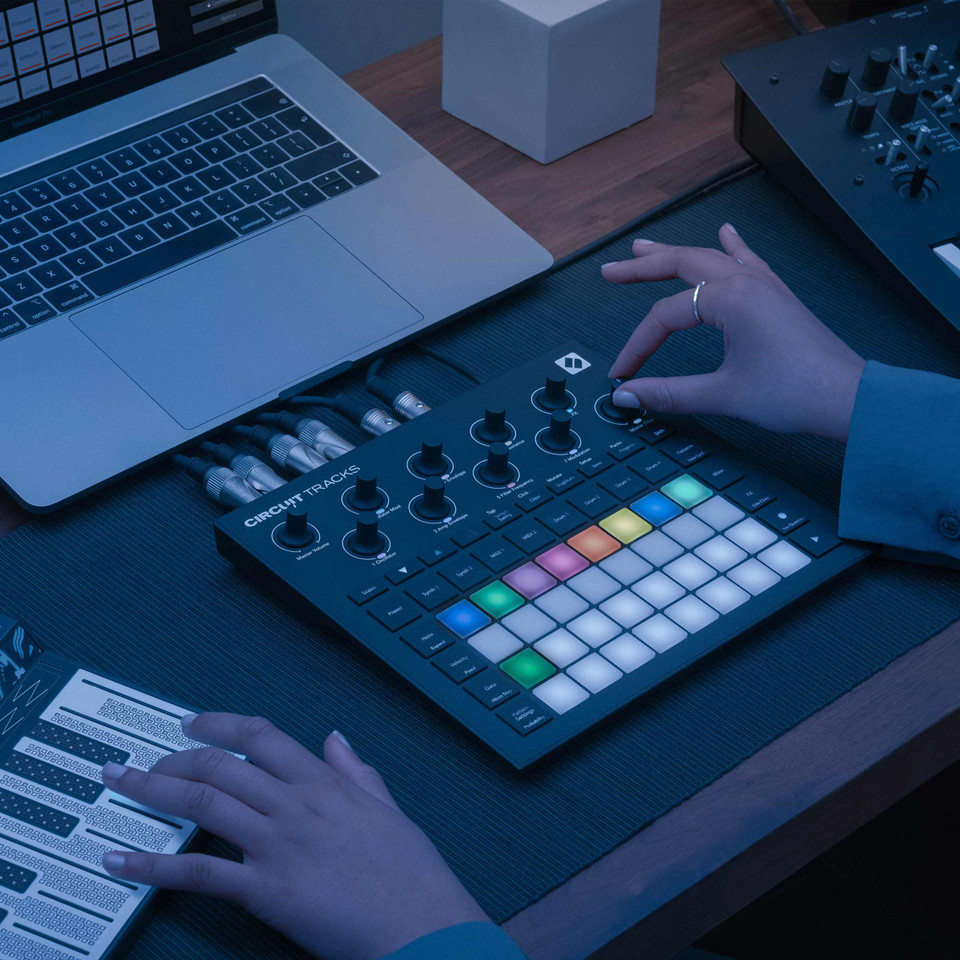 New and improved
Circuit Tracks
Following in the footsteps of its predecessor, Circuit Tracks takes the best of Circuit's lightning-fast, screen-less workflow, but has been upgraded with a more refined and compact design with new production features to enhance your music making in the process.
Discover Circuit Tracks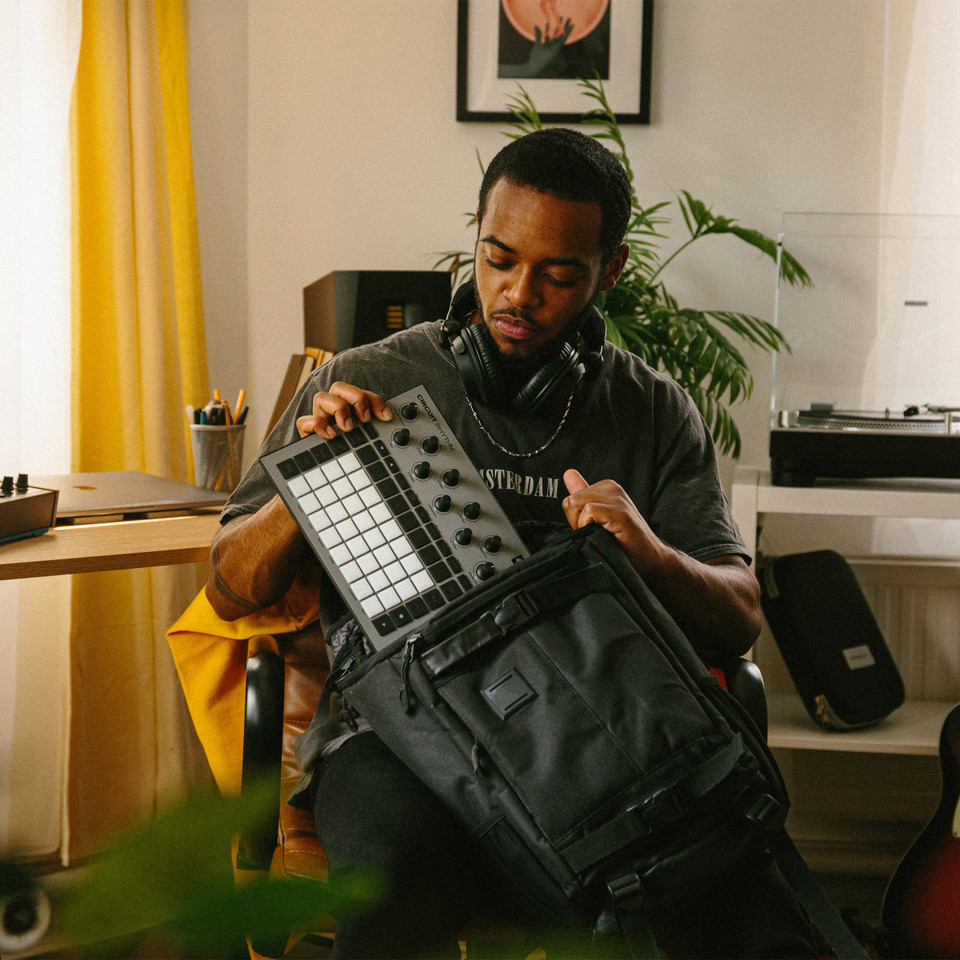 Go where your music takes you
Circuit Tracks and Circuit Rhythm take you places, whether in the studio, on stage or off the grid. Rugged, compact build and a rechargeable battery makes Circuit the perfect travel partner, so it's never too far away when inspiration hits.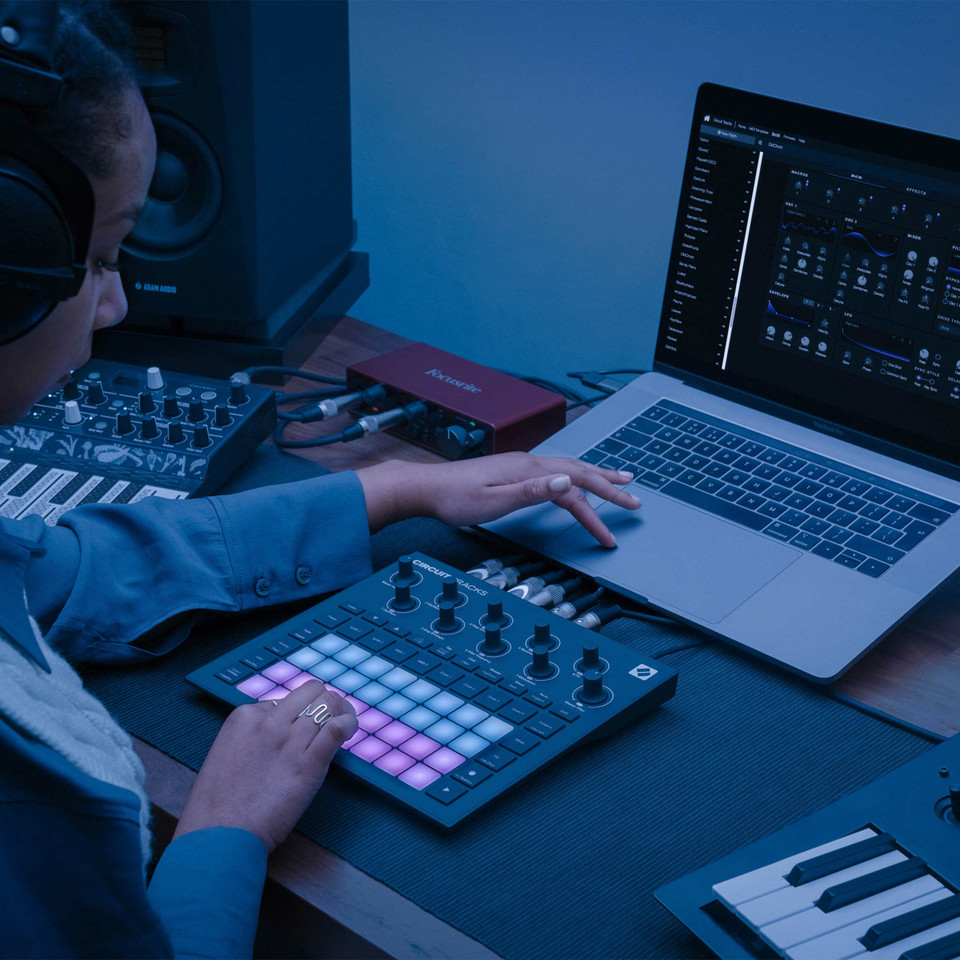 Go further with Components
Unlock the full creative potential of Circuit Tracks and Circuit Rhythm with Novation Components. Complete with a visual overhaul and a streamlined experience, creating brand new patches and templates, loading samples and managing projects is easier than ever.
Feature
Circuit Tracks
Circuit Rhythm
Tracks
Synth Tracks
2x 6-voice polyphonic
0
Sample Tracks
4x Drum Tracks
8x Flexible Sample Tracks
MIDI Tracks
2x 6-voice polyphonic with custom templates
0
Click Tracks
✔
✔
Audio Input
Audio Inputs
2x mono
Stereo L/R pair
Record Samples
✘
✔ (mono-summed)
Send to Delay/Reverb/Side Chain
✔
✘
Send to Grid FX
✘
✔
Sample Capabilities
Sample Playback
One-shot only
Slice, Chromatic, One-Shot, Gated, Looped, Reverse
Sample Controls
Tune, Decay, Distortion, EQ
Tune, Start, Length, Slope, Distortion, High-pass Filter, Low-pass Filter, Resonance
Sample Choke Group
✘
✔
FX
Send FX
Delay, Reverb, Side Chain
Delay, Reverb, Side Chain
Master Compressor
✔
✔
Grid FX
✘
Vinyl Simulation, Beat Repeat, Phaser, Gater, Reverser, Auto-Filter, and Digitiser
Note Playback
Scale Mode
✔
✘
Note Repeat
✘
✔
Storage
Projects Per Pack
64
64
Sample Time Per Pack
196.6 seconds
220 seconds
Samples Per Pack
64
128
Synth Presets Per Pack
128
✘
Expandable Storage
microSD for thousands of samples, patches and projects
microSD for thousands of samples, patches and projects
Patterns
Pattern Length
Up to 32 steps (256 when chained)
Up to 32 steps (256 when chained)
Pattern Settings
Sync Rate and Pattern Direction
Sync Rate and Pattern Direction
Step Probability
✔
✔
Pattern Mutate
✔
✔
Scenes
16 per project
16 per project
View Lock
✔
✔
I/O and Hardware
MIDI I/O & Sync
Full Size MIDI In, Out and Thru; Sync Out
Full Size MIDI In, Out and Thru; Sync Out
Battery
Built-in rechargeable Lithium-ion battery
Built-in rechargeable Lithium-ion battery
USB Connectivity
USB-C
USB-C