Saffron's 7 Days of Sound Workshop Series
From Friday 27th January to Thursday 2nd February 2023, Saffron is hosting a week of online music tech workshops for women, non-binary and trans music makers worldwide. Saffron's '7 Days of Sound' is in its third year, with the annual event highlighting the talent from women and gender minority artists in music tech, raising awareness of the gender imbalance in the industry.
During the '7 Days of Sound', Novation will be sponsoring a panel for the workshop series hosted by multidisciplinary artist and activist TRISHES. In TRISHES' panel, she'll be breaking down her live performance setup, giving attendees a closer insight into how creates immersive layers of sound in a unique physical and musical performance, and a chance to learn more about her approach to live performance from the preparation stage to show time.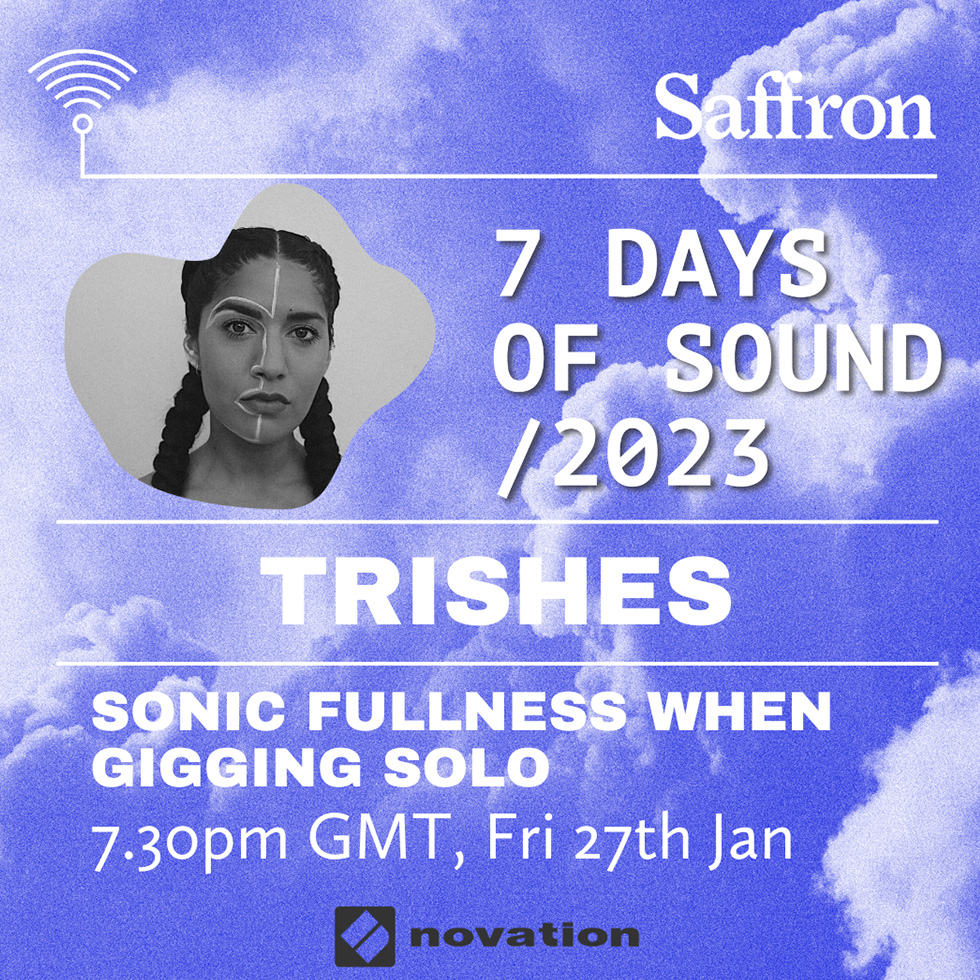 About Saffron
Launched in 2015, Saffron is a music tech initiative that aims to provide more opportunities and accessible education to those from currently underrepresented groups in the industry.
Saffron's 7 Days of Sound event is a global digital gathering, designed to connect women, non-binary and trans creatives in music tech from varying backgrounds, genres and levels of experience, giving underrepresented communities essential technical training and career advice, with the primary goal of encouraging inspiration and creativity.
With less than 5% of the music tech industry is comprised of women, non-binary or trans people and less than 1% of these are people of colour, Saffron's goal has been working to change these statistics for fairer representation and better access to music tech for all.
Ticketing information and details about Saffron's '7 Days of Sound' event are available on their website.