Novation AFX Station
Our modern classic monosynth, remixed by Aphex Twin
We can hardly control our excitement in announcing a new product collaboration with electronic music legend Richard D James aka Aphex Twin. AFX Station is an all-new, limited edition of Bass Station II. A sound designer's dream, AFX Station has the same powerful feature set as Bass Station II, with the addition of AFX Mode pre-installed, which revolutionises the way the monosynth can be played and programmed.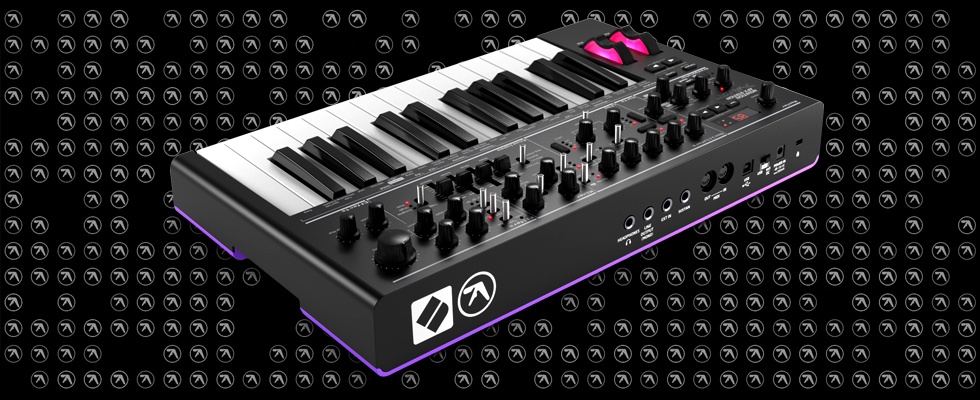 AFX Station has dedicated labels for engaging and interacting with AFX Mode, which is perfect for sequencing and arpeggiation. AFX Mode turns every key on the instrument into a new patch, making AFX Station a powerful analogue drum module, a flexible sound design tool, or a killer bass or lead machine. (Bass Station II fans may recognise these features from the Bass Station II v4.14 firmware update, which equips any standard Bass Station II with the modified functionality of AFX Mode.)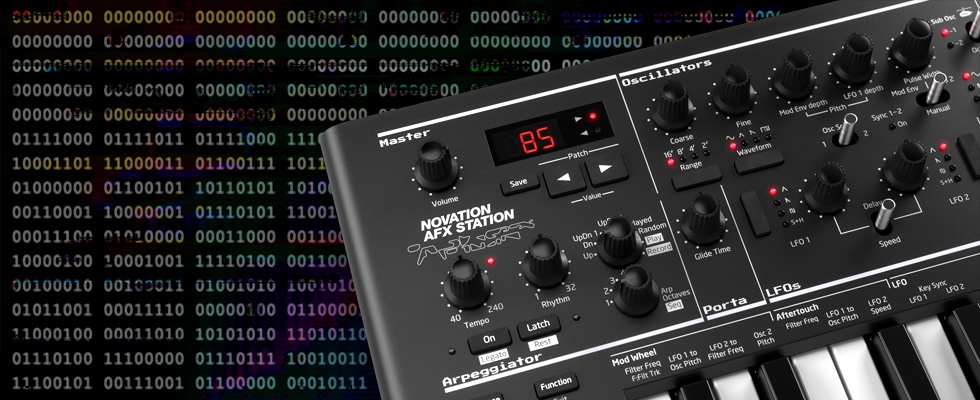 AFX Station ships with 128 new synth patches and seven new overlay banks from Noyze Lab, Perplex On, Richard Devine, r beny and Lightbath, which channel the creative vision of Aphex Twin and provide lots of sound design inspiration. With striking purple reveals, the famous 'A' insignia, and custom giftbox designed by long-time Aphex Twin collaborator Weirdcore, AFX Station is an instant collector's item.