Moogfest Top 5
The Novation team headed to Moogfest in Durham, NC to see what's happening in the world of synths, gadgets, creative tools, and music conversation.
We spoke with fellow creators, experimented with modular set ups, and showed off a couple of synths and controllers of our own.
If you weren't lucky enough to join us, here are our top 5 things we loved at Moogfest 2019 in no particular order:
1. Moog Matriarch
The big announcement from Moog this year was their new patchable 4-note paraphonic analog synthesizer Matriarch. It has a similar look as last years Grandmother, but also includes a built-in Sequencer, Arpeggiator, stereo Ladder Filters, and stereo Analog Delay. A great addition to the Moog lineup and one you will likely be seeing in studios and on stages very soon.
2. Cuckoo on Bass Station II
Cuckoo came by early on Saturday before most attendees had a chance to wake up. After playing around on a Moog One, he swung by the Novation booth and said "Let me try that AFX Mode out on the Bass Station."
We quickly showed him the ropes, "hold this.. turn that.. press that.. Easy.." And within a matter of minutes he made the craziest patch we had ever heard on a Bass Station II. While it may have been crazy, it was ultimately very Cuckoo. He made the Bass Station II sing as if his voice was in it. The tones and timbre's that rang out were amazing. It just goes to show you that with enough practice you can make almost anything work the way you'd expect it to.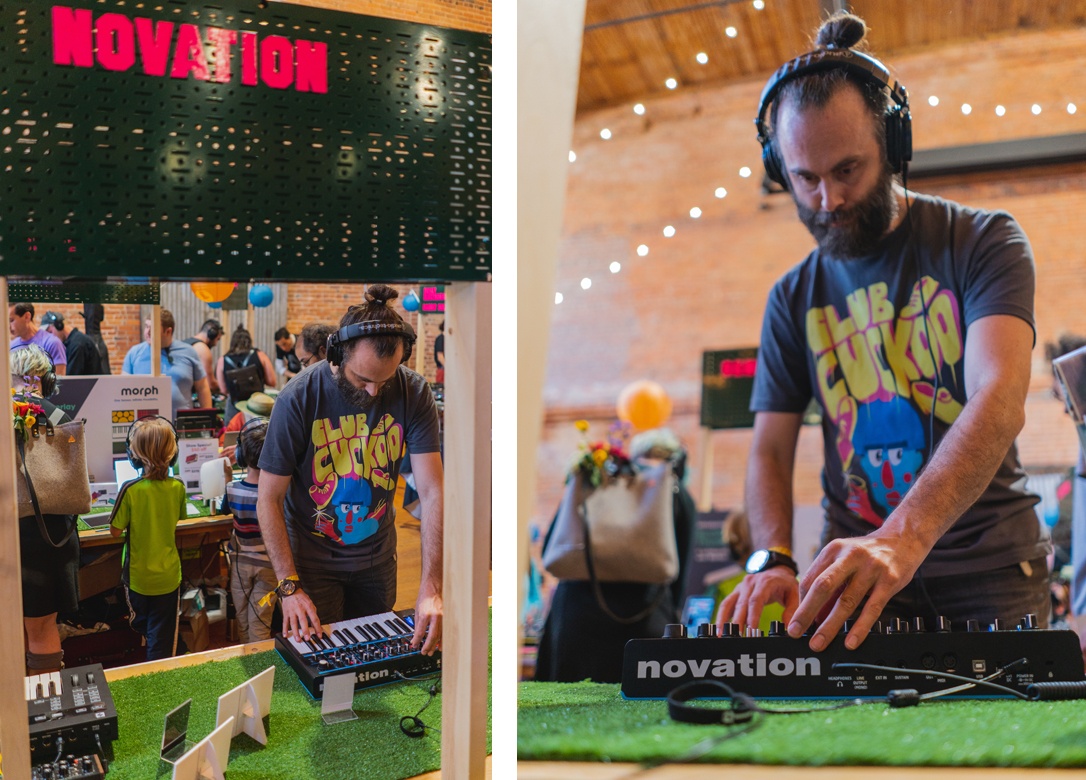 3. Ela Minus – A talk on escaping the computer and returning to live music with hardware
Ela Minus (Electronic music producer/artist) spoke on a wide range of topics about her studio setup, live setup, and her approaches to making music easy to make. The refreshing side of this talk was the lack of care for rules set by previous generations. Someone asked, "How do you go about making the B part of your song or the chorus? Do you flip the notes around sometimes?" And she swiftly replied with, "Why does there need to be a B part?"
That sentence alone set the tone for the hour-long talk. Ela focuses mostly on making music and not worrying about how others may perceive her actions. She mentioned that having her live setup the same as her studio setup helps her not only be able to try out new music live, but also speeds up her workflow by limiting her possible actions and focuses her down to the core of what a song is: rhythm.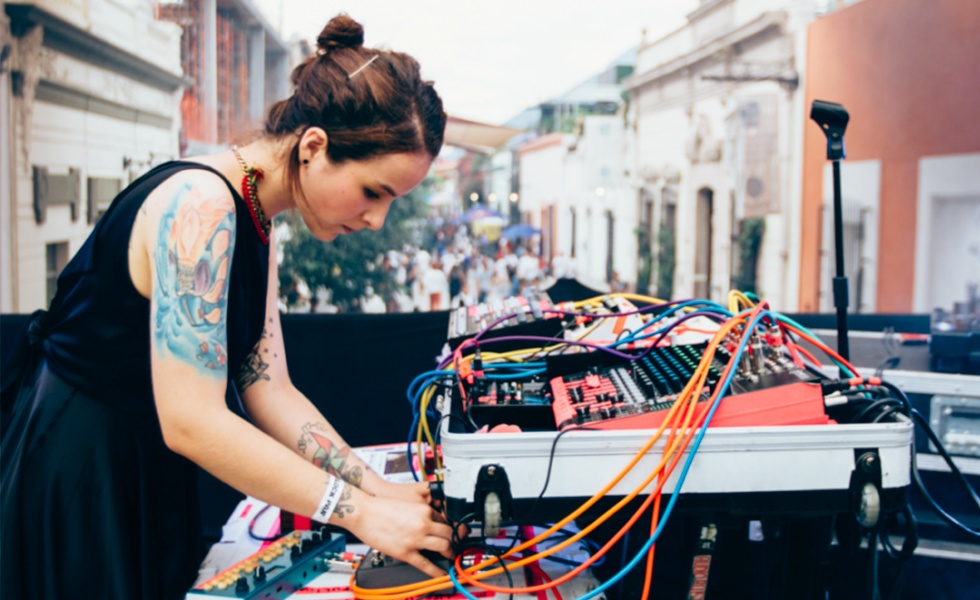 4. Folktek Nano Garden
One of the more interesting tables at Modular Marketplace of Moogfest was Folktek. They are an artist collaborative founded by Arius Blaze and Ben Houston that make creative electronic instruments that are so quirky and inviting that we had to mention them. With the Resonant Garden, you can pluck, rub, tab, or bow to make unique sounds for beats or soundscapes.
The Resonant Garden has evolved from the Luminist Garden that you can see in action here: https://www.youtube.com/watch?v=oZ-QOQAnGT0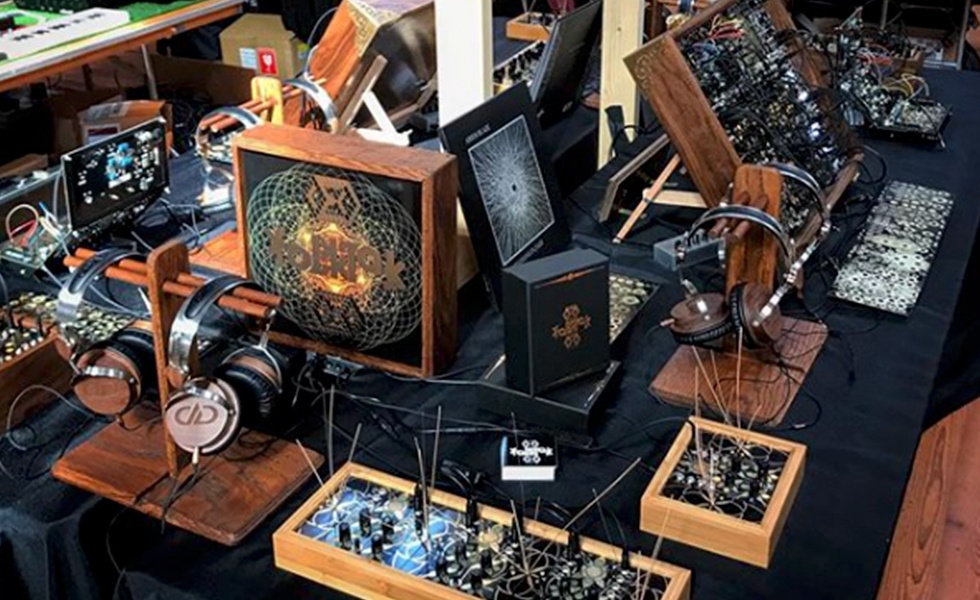 5. Micro Machines Show
There were some incredible performances from artists at Moogfest including a beautiful set from Kimbra, an experimental instrumental show from Spencer Zhan, an aggressive and throttling performance by Basec, and a last minute but legendary DJ set from techno originator Juan Atkins just to name a few.
But at a small bar in the heart of downtown Durham was the Micro Machines show at the Quarter Horse Arcade. Each artist was tasked with using small or minimal devices for their sets including pieces like Novation Circuit, Teenage Engineering Op-1, Op-z, and Pocket Operators, Roland SP-404, and even a cellphone. There were performances by Oak City Slums, Cuckoo, Kir / DJ Royllo, SiJWB, STRANGESTRAINS, Made of Oak, Antipodal, and our very own Rickey Tinez (Enrique Martinez).
Every performance was different but all equally inspiring with what you can do with so little.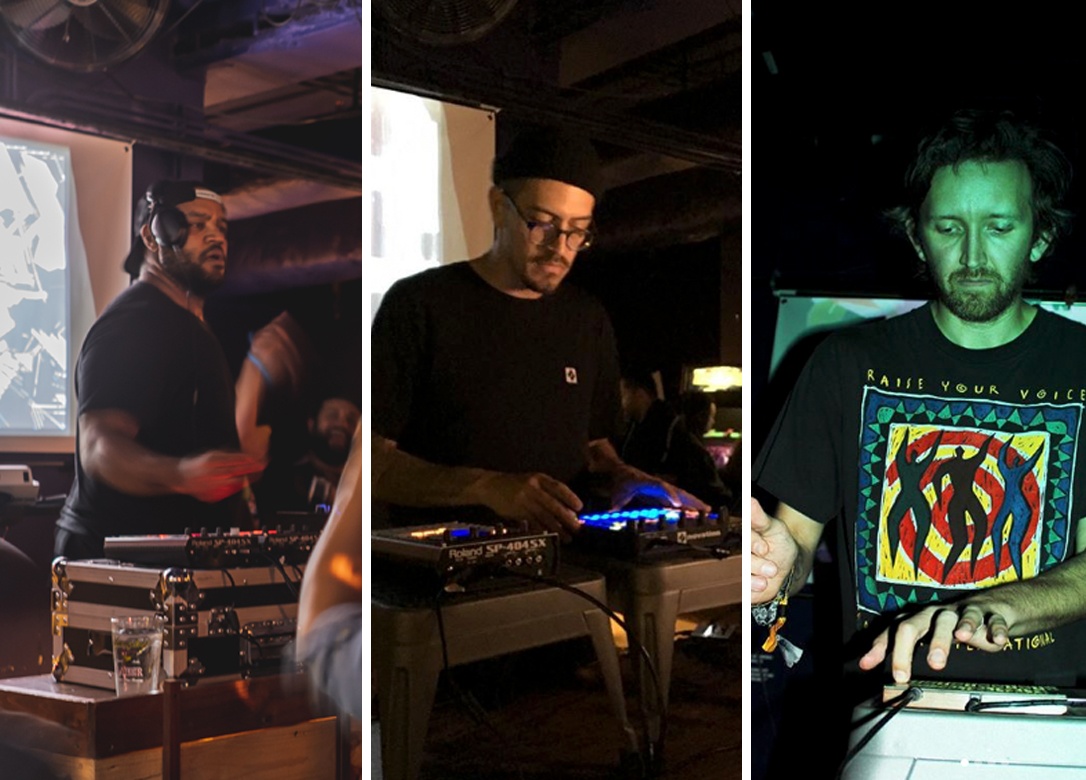 Those were some of the highlights from our trip to Moogfest 2019. We hope to see you at Moogfest 2020. If you make it out to Durham, come by the Novation table and say hello!