Mental Me
An Artist's Journey Through Mental Health And Recovery
My name is Simon Shlomo Kahn, aka SK Shlomo. I'm a world-record breaking beatboxer, world looping champion, and collaborator with artists like Bjork, Ed Sheeran and Damon Albarn. Being a professional music creator has always been my dream, and I can't believe how lucky I've been to have this career. But for many years I carried a secret: like many other creatives, I struggle with depression, and at times it felt like my hidden depression was going to swallow me whole.
In 2018, I had been off the road for nearly two years after a series of suicidal episodes. But last year, 2019, I launched my debut album to raise mental health awareness, gave a TEDx talk telling my story, played on the Other Stage at Glastonbury Festival, and created a one-man stage show that got nominated for the Edinburgh Fringe Mental Health Award. I went from barely being able to perform in 2018, to heading on a tour of over 140 shows throughout 2019.
I can't tell you how proud I am to have made this recovery, and how grateful I am for the huge amounts of support I have received from family, professionals and from the public. So when Novation asked me to write a piece about my story, I saw this as an opportunity to be honest about what happened to me. The intention is to encourage others to be more open about their vulnerabilities with the goal of normalising the concept of struggle. That way we collectively feel safer to support each other, rather than feeling isolated or believing that everyone else is living the 'perfect' life that we see on platforms like Instagram.
To help put my story in a wider context, I've called on the experience of Chula Goonewardene MBACP, a registered therapist who spent his former years as a professional musician. "Communication is key," he says. "Isolation and stigmatisation are primary factors that prevent individuals from seeking help with mental health and well-being issues. The more we can find the courage to be open and honest about our emotional vulnerabilities and psychological difficulties, the greater the chance of creating the collective safety that will normalise the human need for therapeutic support."
The Real Face Of Mental Health
Mental health challenges affect us all, whether directly, or via a friend or family member. And its effects are not insignificant. For example, suicide is the biggest killer of men aged 20-49 in the UK. For music makers, our emotional health can be inextricably linked with our work. As artists, it can feel impossible to create work that we put ourselves into and survive the rollercoaster ride of releasing that work to be judged by the world. Artists can be successful on the outside, but secretly struggling, unable to get support, leaving them isolated and in a high-risk situation.
Chula sees this every day in his practise. "Sadly, there is a potential fragility to human nature that can take people beyond intervention, and as a clinician, it has been a hard lesson for me to accept that we can't save everybody. However, I strongly believe that we are nowhere near doing everything we possibly can to support people, in and outside the music industry, and there are many tragedies that could have been prevented, given adequate support.
Social media may aid creative expression, promotion and success, however it can also create a false self, so far removed from an individual's true self, that the alienation and internal disparity becomes crippling, but as with most things in life; healthy boundaries and self-honesty can keep people on the constructive, rather than self-destructive, side of this."
SK Shlomo's short performance for Channel 4 in 2013 — the consummate performer.
My Story
I have always identified as a performer. As a preschooler growing up in a noisy British-Iraqi-Israeli family, I believed all the countless Arabic aunties telling me I was beautiful. Aged 3 years old, I was bellydancing at my grandmother's parties and I quickly learnt to win love by projecting a happy persona. My family's loving praise made me the centre of the world — a world rich with vibrant colours, rhythms and imagination.
Until I got to school. Grey, British primary school. We were the only immigrant family and aged four or five, I was painfully aware that I was different. And after a traumatic incident, I lost my confidence completely. I'd been suffering with recurring pains in my stomach which no doctor could diagnose, and one night, aged four, I collapsed at the top of the stairs with a pain in my belly so excruciating, I couldn't make a sound. I couldn't call for help. Eventually, my parents found me and I was rushed to hospital for surgery to correct an intussusception, a life-threatening condition in the intestines. I recovered physically, but I didn't talk about what happened. I didn't want the kids at school to find out about the giant scar across my abdomen in case they laughed at me, like they'd laughed at my foreign name and my disastrous attempts to play football.
I didn't belong, and it hurt. Until I turned eight and discovered my super powers. On the day of my eighth birthday, my parents gave me a drum kit. And with that drum kit, I began a love affair with music that took me away from my pain. I found a rhythm — a purpose.
Chula tells me that this early trauma is a 'point of origination', which led to mental heath difficulties in my adult life. He continues, "most of my patients, when they first arrive, do not link their problems in the here and now with early childhood experiences — their work in therapy almost always raises this significance. The physical trauma compounded the identity trauma of 'not fitting-in' which is inevitably coupled with feeling 'less-than', so it is at this point that an unconscious need to self-soothe would have become a motivating factor and it was music that initially became the medicine."
---
I started making tapes of songs I was writing, singing, rapping and drumming. I made rudimentary multi-tracked recordings by stealing my brother's tape recorder so I could press play on one tape and record myself playing along on the other. I started to dream of becoming a world-renowned musician like my heroes — The Prodigy, Michael Jackson and Freddie Mercury. I kept practising my drums and, after a solo drumkit performance at the school concert, and had my first taste of 'fame'. Suddenly, the kids who had never given me a second glance suddenly knew my name. They wanted to be my friends. This feeling felt good, and it was addictive. I wanted more. I doubled down on my drum practise and applied for a scholarship at music school. But after complaints from the neighbours, my parents had to impose strict rules about what time of day I could practise my drums.
This wasn't as bad as it sounds, because it led me to discover the art of beatboxing. Beatboxing was an even easier way to impress people, gain acceptance, and even get free food by showing off my vocal skills to unsuspecting takeaway owners. What I hadn't realised was that beatboxing would change my life. Like many others, I left home aged 18 to study. Before long I had been invited to join a hip hop group called Foreign Beggars and we started touring. My life quickly became a whirlwind; before long we were playing on major stages at festivals around the world, working with heroes, and living out childhood dreams.
One day I was approached by Björk to work on her all-vocal solo album, Medulla, an experience so inspiring I decided to go solo. I picked up a loop pedal so I could expand my beats into full songs. I became the first World Looping Champion, and the first non-classical Artist in Residence at London's famous Southbank Centre. This beatboxing had given me an international audience. I was making a living from my art, and from the outside, I had the whole world in my hands.
But there was a truth that I was too scared to tell anybody: I was deeply unhappy.
I couldn't see it at the time, but my drive to create was motivated by unacknowledged fear. I was secretly afraid of not fitting in, or being rejected by the world. I thought that 'making it' would finally make me feel OK. But when I did, when I finally got to perform on the world famous Pyramid Stage at Glastonbury Festival, I walked away empty. Now what? How can I top this? I couldn't admit it then, but music had become an obsession. An addictive escape. And like all addictions, the more you get, the more you need.
As a professional therapist, Chula Goonewardene calls this a 'process addiction', much like gambling, shopping or workaholism. "For those who suffer to a chronic degree," he says, "treatment would need to be as robust and thorough as for a heroin addict or an alcoholic. In Shlomo's case, this point of realisation was a window of opportunity for therapeutic support. I dare say that, if it had been offered in a discreet and appropriate manner, it would have been well received. But his environment played a vital role, and the stigmatisation carried in our society and the music industry prevented him — like countless people in need — from engaging."
Chula notes that this is the point that we need to target, and that those working closely with artists need to be mindful of what their mental health status is at all times. Specifically, Chula says, "questions need to be asked on a regular basis; not just 'How are you?' but 'How are You...really?' and then appropriate help must be sought via the available channels, such as Music Support, BAPAM and HMUK."
---
In my case, I kept on touring, striving and achieving. I kept on bringing out mega-guests at my Glastonbury shows, like Ed Sheeran, Rudimental and Lily Allen. I went on a boat trip to the Arctic to witness first hand the changes happening to the ice caps with people like Jarvis Cocker, KT Tunstall and Ryuichi Sakamoto. I founded a Beatbox Academy to get inner-city kids off the streets and expressing themselves. I performed the world's first Concerto for Beatboxer and Orchestra.
I never, ever stopped, and the achievements and acclaim kept on coming. Every new broken barrier left me even more hungry to find that ultimate achievement that would finally calm my unrest. Until there was only one ambition left: I love beatboxing, but deep down I wanted to be more than just a vocal acrobat: I wanted to be a singer-songwriter and make an album of my own.
I had this burning inside me to sing my own songs, but I secretly doubted I'd be good enough to compete with the greats, or out-do what I'd already achieved. So I'd always put off the process of becoming a recording artist. One day in 2016 I felt a spark of inspiration. I sat at the piano and started to write. But what came out was terrifying — it felt so real, so raw and emotional, like I couldn't control it. I didn't know where this stuff was coming from. It felt like the whole of my past was erupting out into the music. It was like I had opened a porthole into a secret universe, like I'd opened this crack in me and my insides had started to bleed out. I couldn't stop it.
And as I listened to it back, I felt some of my fear and self doubt fade away, about not being good enough as a singer or producer. And I decided to do something I had never done before, I came off tour for the first time in my adult life. I cancelled everything in my diary to do what I had always resisted, to write my debut album. I'm not going to lie, I didn't think it would be too hard; I thought I'd just come off the road for a while, write a few more songs, win a couple of Grammies and go back out on tour.
So I hired a studio in the middle of nowhere where I wouldn't get distracted and settled in to write. And you know what, in the first five days, I wrote five sick tracks. It was flowing. I was thinking, 'I'm a flipping genius'. But, on the sixth day, things went wrong.
After those years of touring, the constant distraction, the crowds cheering me, validating me, I was suddenly left alone with only myself and my mind. I had no choice but to take a good look inwards, and I did not like what I saw. I felt my whole self drop. It's not just that I couldn't write. It felt like I couldn't breathe, like the built-up waters of anxiety were finally rising above me.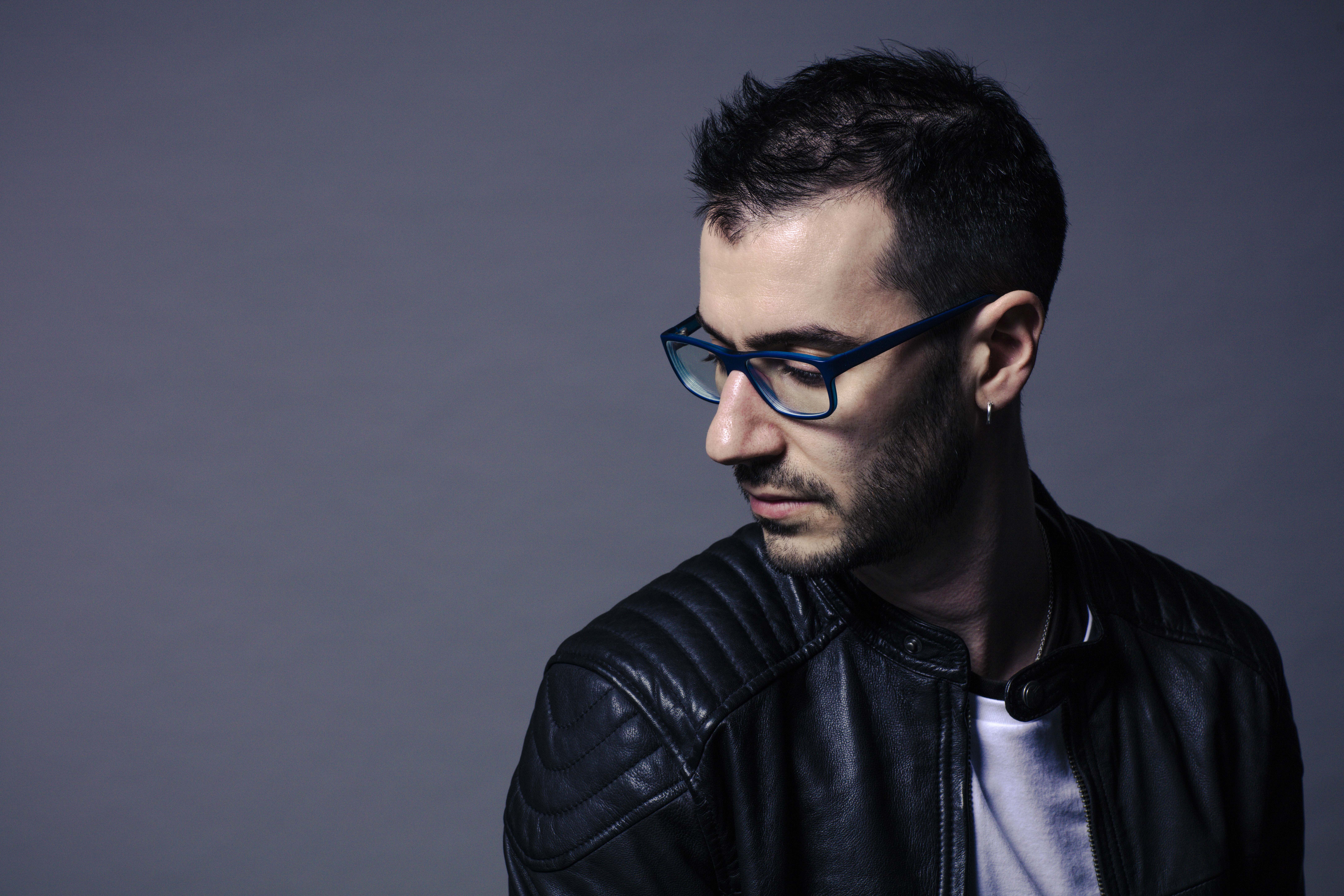 SK Shlomo. Photo: Nathan Gallagher.
I felt helpless, panicking. It felt I would never feel safe to be seen again. And after a few weeks of stasis, feeling like I was holding back some kind of tidal wave of disaster, I was finally ready to admit that I wasn't ok. First of all to myself, then to my partner, who after a lot of encouragement and false starts, helped me to speak to a doctor. I reached out to BAPAM — the British Association of Performing Arts Medicine, and the BAPAM doctor referred me for therapy.
Over the months that followed I worked so hard, avoiding being out in public, but trying to pull myself back up from the darkness, trying to rebuild something. I tried yoga, meditation, journalling and CBT (cognitive behavioural therapy). I didn't want to take medication. This depression episode had me hiding away for nearly a whole year, writing my truth into my songs, isolated by the shame of this secret suffering.
Meanwhile, as a performing artist who was off the road, but still responsible for feeding a family of four, I was not earning any money. The CBT was helping but the therapist was concerned that I needed trauma support and referred me to a trauma therapist. I immediately began treatment for PTSD, post traumatic distress. This meant facing my biggest fear: I had to revisit my memories of surviving that near death experience when I was four years old. I realised just how much of my life I had spent in 'fight or flight' mode as a result of that trauma, like I had to be on guard day and night in case anything terrifying happened again. I kept on writing my music. The songs became part of the therapy; a vehicle for processing the truths of my past.
And when the logical time came to tell the world I was making an album, it was scary because these songs were about depression and very few of my friends, and certainly none of my fans knew I had been struggling. But these songs came from the heart and they felt right. I decided it was time to come out of hiding.
Chula interjects at this point, to recap. "The break-through of the underlying issues is ultimately inevitable when they remain suppressed and unaddressed. But the spectrum of variance on which it can hit people is vast, so it manifests in many ways. Symptoms can be brooding and subtle to the observer, as in clinical depression, or they can be an explosive eruption, such as overdose, violence or most tragically, suicide. When individuals are caught in a cycle of addiction, self-soothing eventually becomes self-destruction, be that mind-altering (drugs and alcohol), mood-altering (food, sex, coffee and cigarettes) or process addictions (performing, work, creativity, social media — as in Shlomo's case). This is the point where people must receive help to avoid serious consequences. Without it, further downward trajectory will cause an increase in the severity of the symptoms."
---
I launched a crowdfunding campaign with a video talking openly about my mental health. It was scary, but empowering — I started getting messages from people all around the world who could relate, and my total quickly zoomed up to 15%. I had been warned that I would need a thick skin, so I practised in therapy, refining and simplifying my story, until I'd found what felt like a safe way to be vulnerable. But nothing could prepare me for what happened next.
One day a few weeks into my campaign I woke up to a barrage of angry messages from somebody on Twitter, claiming to be a fan but attacking me about my mental health. He told me I needed to see how low I had stooped. He told me that depression, and specifically suicide, are evolution's way of weeding out inadequate men who aren't fit to reproduce, who aren't fit to be fathers. I couldn't think straight. I couldn't breathe. I kept having these frightening, intrusive thoughts.
But one thing had changed since my last episode of depression. Since I'd opened up online, my friends, family and fans had started checking in with me every day, and a well-timed online message just asking if I was OK brought me the courage to share what was happening in my head. And being met with compassion and reassurance helped me pause for breath, to see that I didn't have to attack myself, or shame or isolate myself for not feeling good enough to live.
Looking back, I know these feelings are all too common. And this anxiety only becomes amplified within the artificial walls of social media — the echo chamber for all our insecurities. It's like the noise drowns out all reason. Zooming out, I could see just how much I still had here to live for.
That online message saved my life.
After this point in my story, something changed in me. I had learned to surrender, to breathe a little bit deeper every time I felt like I couldn't bear who I was. Once I started to embrace my whole truth, I found my centre, I rediscovered my spirit. For me, recovery meant learning to stop running from the pain. I realise that we can't ever be 100% recovered, but recovery hopefully means finding a balance, and accepting when things are just too much. Mental health is just like physical health, in that it will go up and down over time, but when it's hard, hopefully we can learn to take it a day at a time, or even one breath at a time. We all have painful emotions and it takes great strength to examine them with honesty and truth.
Looking back, I wouldn't change any of the pain I'd been through. To change that would be to change who I am today. I realise how lucky I am — at no point do I want to imply that my life has been harder than others. But when you're in it, you can't see the truth. In fact that feeling of privilege can work against you — like you should be happy, or you feel like you're not worthy of that privilege because you're not good enough.
Anyway, since I decided to be open, my whole world has transformed. People look me in the eye now. They aren't afraid to be real with me. And it turns out the community around me was ready to transform too — people reported back to me that they are now getting support with struggles they had previously been too ashamed to share, some even seeking professional help after hearing my story. One of my fans finally signed up to become a mental health professional after watching the stage show I made about my journey.
Chula Goonewardene: "This is the beauty of how honest and open communication of our struggles and vulnerabilities works, it has a ripple-effect that opens the door for others to follow and all it takes is for each of us to lower our mask and 'drop the rock'. Often, the first time this happens for many people is in the safe confines of the therapy room, so this is where we must lead them, if we become aware there is a need.
"I too have travelled the journey through childhood trauma, self-soothing addictive behaviour (music and substances), success as a musician, failure as a musician as a consequence of Heroin addiction, rehab, recovery, 1:1 therapy and eventually becoming a therapist myself. Shlo's story and experience echoes my sentiments from a clinical perspective with such perfect accuracy. The power of this article is not in the words we have written, but the strength, courage and honesty of all those who have stepped out of the darkness and into the light.
"By removing the stigma attached to mental health issues, the visceral shame is what our actions will alleviate, and we must celebrate those who have the strength and courage to share their truth. Life on life's terms will always involve the experience of suffering at times, but it needn't be secret, as this only compounds the shame, and sometimes to a paralysing extent. Unfortunately, abusers, bullies and cowards will always exist. Sadly, not only do we have to fight against our inner demons and the systemic avoidance, but we are further challenged by those hiding behind the distance of the internet, who either don't know, or don't care about the impact of their hateful words. The important thing here is the value of external support in the face of such abuse and the power of the preceding and existing therapeutic work that enabled a healthy response, instead of a hasty retreat, back to pain and isolation."
---
As for me, I feel less isolated. Feeling like I almost lost everything taught me that it doesn't matter how big the stage is, how many thousands of people are chanting your name, or how many followers you have on Instagram: you can't keep on dancing for other people's love unless you have learnt to love yourself from the inside.
SK Shlomo's TEDx Talk titled 'How Social Media Saved Me From Suicide' is a masterpiece in storytelling.
Since giving my TED talk I've been asked to speak about my experience at multiple events and I'm often asked: what is the one thing we can do to support people around us who we might not know are suffering? My answer is simple: don't probe into their lives, but be more open about your own. When we demonstrate vulnerability, we make it safe for others to do the same. I'm not suggesting we all have to broadcast our deepest darkest insecurities on the internet — that is not the answer to our suicide epidemic. But to feel safe enough to ask for help with our setbacks way before they grow into shameful, destructive secrets, we all need to take small steps towards vulnerability.
If like me you believe that sharing our weaknesses makes us stronger, I invite you to try something. Try sharing one truth today, big or small. By sharing what's really happening today might help someone else speak their truth tomorrow. Who knows, it might even save a life. My dream is that we collectively change our approach to the way we talk about our struggles, especially via social media, and turn these vulnerabilities into a means to create a positive support network. What if we decide to celebrate all that we are, even the parts of us we are ashamed of? Mine is just one of millions of similar stories, and even though I felt suicidal, like I couldn't go on any longer, I wouldn't change any of it, because without my story, I wouldn't be me.
SK Shlomo's 'Surrender' album is the story of his journey through mental health struggles.
Final Thoughts & Further Reading
The advice and counselling of Chula and other professionals in his field is invaluable, and help isn't far away. Here are some links to organisations and individuals who can offer support and advice.
Music Support — UK-based charity for individuals in any area of the UK music industry suffering from mental, emotional and behavioural health disorders (including but not limited to alcohol and drug addiction).
British Association For Performing Arts Medicine (BAPAM) — UK-based healthcare charity giving medical advice to people working and studying in the performing arts.
MusiCares — MusiCares, an initiative of the Recording Academy, provides a safety net of critical assistance for music people in times of need.
Behind The Scenes — A charity that provides financial support to entertainment technology industry professionals or their immediate dependent family members.
Samaritans — A charity dedicated to reducing feelings of isolation and disconnection that can lead to suicide.
Dr. Kevin McCauley — a non-practicing physician who has worked in the field of addiction treatment for nearly two decades.
Dr. Gabor Maté — a renowned speaker with expertise on a range of topics including addiction, stress and childhood development.
Pia Mellody — a preeminent authority, lecturer and educator in the fields of addictions and relationships.
MITC - The Music Industry Therapist Collective is group of psychotherapists and counsellors with a broad range of music industry experience in the UK and USA.
Helplines
Music Support (UK) — +44 0800 030 6789
BAPAM (UK) — +44 020 7404 8444
MusicCares (USA) — +1 800 687 4227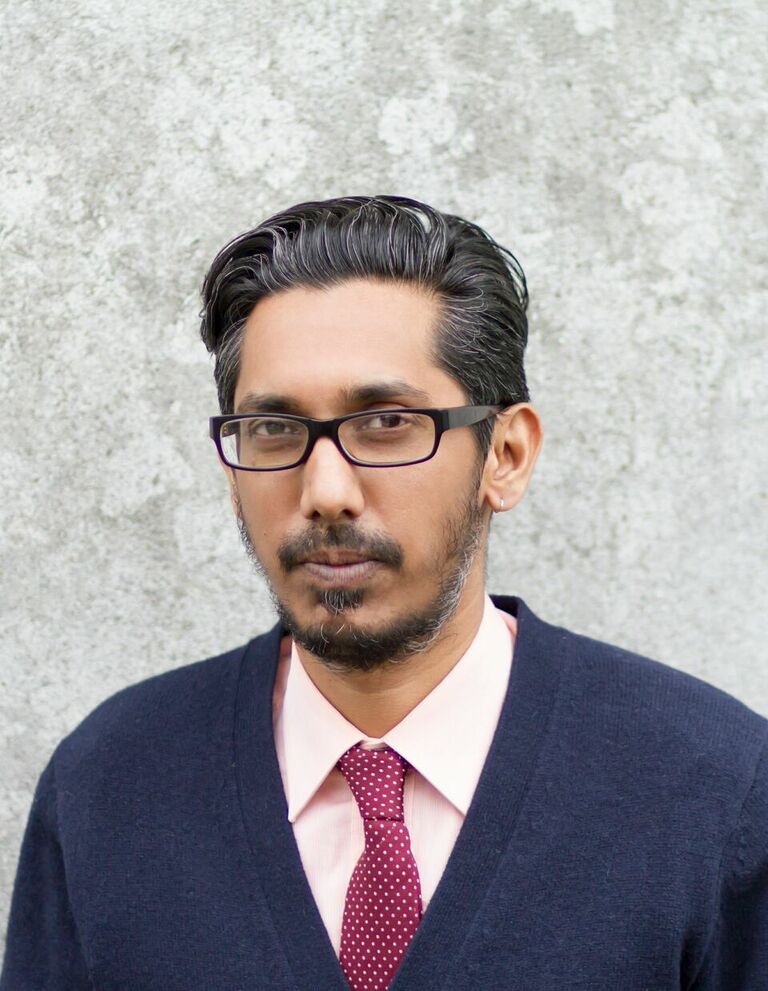 Chula Goonewardene turned his personal issues with drug addiction into a successful career as a counsellor and psychotherapist.
London-based Chula is a registered councillor and psychotherapist who personally experienced heroin addiction during his formative years as a professional musician. He recovered in 2003 though a 12-step process via Clouds House, and went on to become a health and social care practitioner. These days, he has a private practice in Harley Street, London, is a Senior Counsellor and Operations Manager at Steps2Recovery, and also consults with several organisations including Music Support and Center For Social Justice.
Among his clients are several professional musicians, whose managers had the foresight to seek his services. He meets through weekly 1:1 therapy, and also via FaceTime/Skype when they are on tour. He says that this regular and consistent personal care and support — from a qualified and experienced professional — gives them a safe and secure space to explore their issues and process their thoughts, feelings and behaviour.
Speaking specifically about mental health awareness in the music industry, he says, "we must create an infrastructure within the music industry that pays attention to the emotional and psychological needs of all individuals, with a treatment-based system, to help them to whatever level is necessary. I consider it an honour and a privilege to be able to support people on their journey from self-punishment to self-awareness, self-realisation, self-acceptance, and self-actualisation."
Thanks to Music Support for helping to make this piece possible.
Header photo credit: Andy Teo / Photocillin