Making music in FL Studio with FLkey
Whether you're making Pop, Rap, Drill, Trap, EDM or beyond, FLkey makes producing music of any genre in FL Studio a smooth process. As the first MIDI keyboards fully integrated with FL Studio, FLkey has a range of unique features that can help you make more music and finish more tracks with ease.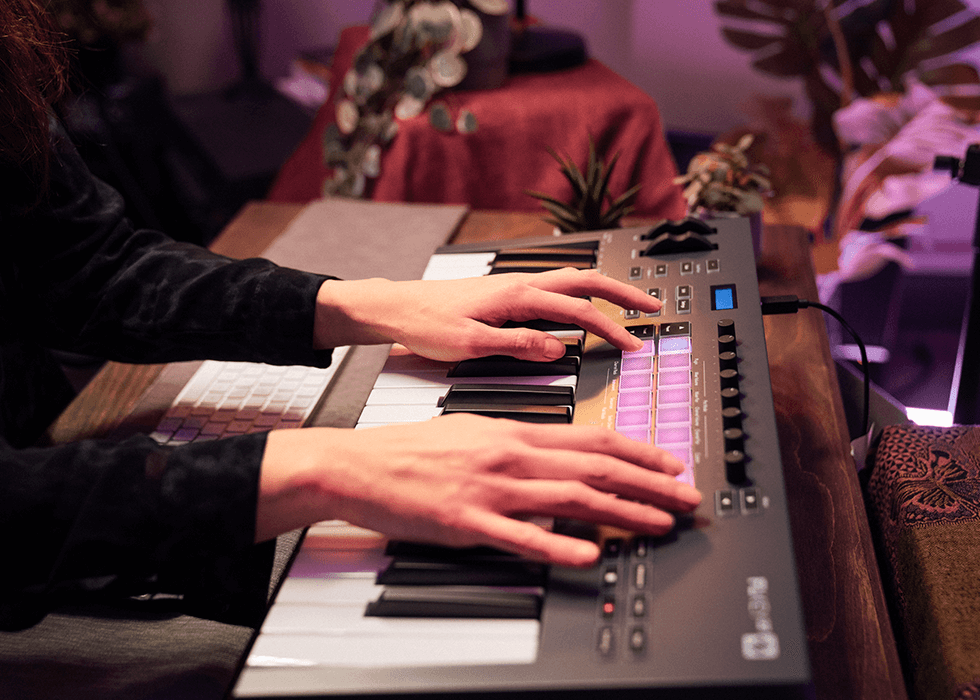 Start making music quickly and easily
With FLkey, you can get started making music a lot quicker. FLkey is mapped to key FL Studio functions so you can get started quickly once you open a new project. With the on-screen controls of the FL Studio DAW available on-board on the MIDI controller, key features of the DAW are easily controlled without having to click around on-screen.
Find your favourite presets and plug-ins easily by browsing from the keyboard.
Programme drums directly into the Step Sequencer from FLkey's pads.
Play your instruments directly in the Channel Rack from FLkey for more expressive sounding music.
Beat making is made a lot easier with FLkey; play directly into FL Studio from the hardware using the pads for a real human feel to your drum beats. You can also use the pads to trigger instrument control like FPC and Slice X for more expressive beats and instrument playing.
Find the perfect melody
Finding the right chords for a verse or figuring out the right notes to play for a bass line can be difficult. If you struggle with how to write a melody, FLkey's Scale Mode and Chord Modes in FLkey 37 let you easily put together melody structures to get your songs sounding great.
Scale mode always keeps you in key, so you can write strong bass lines and catchy hooks with no trouble at all. With FLkey 37's Chord Modes are another great way to get you past creativity plateaus. Play a range of chords with just one finger and unlock hidden creativity.
With FLkey, you're equipped with a 6-month free trial of FL Studio Producer Edition to help you on your way to creating tracks straight out of the box.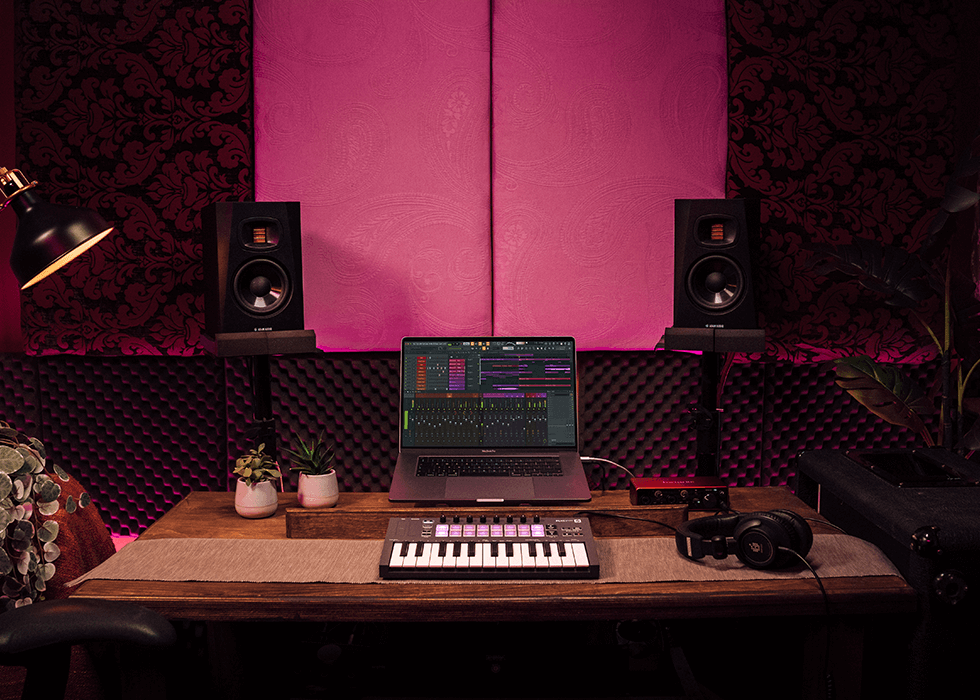 Essential Controls when you need them
Once you've gotten your tracks down, FLkey makes the mixing and exporting your music easy and intuitive. FLkey provides you with unique features that helps to speed up this process:
Transport controls allow you to capture music on the fly, with no mouse needed.
Control FL Studio's Channel Rack right from the keyboard, finetune your mixes on the fly and control instruments.
FL Studio Mixer controls are mapped with FLkey's pots, allowing you to easily tweak tracks, mix down your beats, finesse your instruments and finish your track effortlessly.
FL Studio's Mixer controls are made available to you immediately, so you're able to tweak track, mix down your instruments, and get your beats sounding just right.
From there, you can export your tracks in high-quality formats and upload finished tracks straight from FL Studio to Soundcloud or share your tracks on any of your other favourite streaming platforms.
Make more of your music
FLkey helps you stay in the creative flow. Essential production controls are right at your fingertips and streamlines your workflow. Spend less time clicking around on-screen and spend more time producing music.
FLkey is the first MIDI keyboard controller for beatmaking in FL Studio. With intuitive controls and dedicated integration with the FL Studio software, using FLkey is the perfect way to unlock your creative potential in FL Studio.