Kult Kyss keep the beat alive
Melbourne-based electronic duo Kult Kyss create a unique blend of evolving, hypnotic beats and visceral vocals, shaped by the wide musical experience and influences of the two core members, Rromarin and Haxx.
Claire Rayner, widely known as Rromarin, has a background in classical music. Originally an instrumentalist, Rromarin studied at the Melbourne Conservatorium of Music at the University of Melbourne before turning to the world of vocals and electronic music. Jack Arentz, making music under the moniker Haxx, grew up playing in bands in Adelaide and moved to Melbourne to pursue music. "It was through this move that we met and started collaborating. After making music together in various other projects for a few years, Kult Kyss was born," Haxx explains.
Both Rromarin and Haxx are prolific songwriters and producers, with their work receiving countless rotations on triple j, Double j and triple j Unearthed in Australia. Rromarin has worked with artists including The Presets, Golden Features and LUCIANBLOMKAMP, and Haxx has produced tracks for the likes of I Know Leopard, Congrats and Mild Minds. When they come together as Kult Kyss, their individual experiences as songwriters and producers shapes their collaborative music process in new ways.
"Working collaboratively with different artists has definitely honed our skills as songwriters and producers, which has been great to bring to the table both for our own projects and the projects of others. With that said, there's a degree of freedom and experimentalism that comes from working together vs working for other people."
Our music making in Kult Kyss is often more explorative as we're not working to a particular brief or set of parameters. In 2022, Kult Kyss released 'Ultra Sound', their debut EP and an insight into how the group's sound developed over the years following a number of singles, including 'Get Up Boy' in 2016, 'Kill That Beat' and 'Water Baby' in 2017, and 'So Alive' in 2021.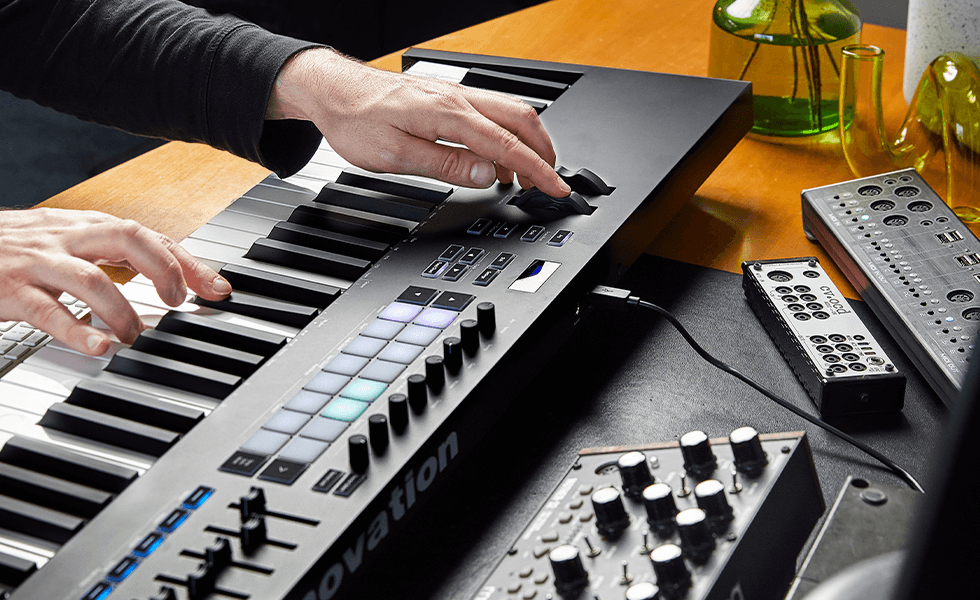 "When we first started Kult Kyss, the focus was on having thick textures and sounds to layer with a more primal and ritualistic vocal from Rromarin. As things progressed and we played more shows, we realised we wanted to take things in a more electronic direction, especially for the live show. 'Ultra Sound' is a fusion between these two sonic identities, and the culmination of everything we've released over the years."
Outlining their songwriting process, Kult Kyss explain that they typically start by creating an instrumental bed track and then experiment with vocal melodies recorded over this foundation. "Once we start to catch a vibe with the instrumental and melodic parts we start shuffling around the arrangement until something locks in. From there we record final vocals and push the production to where it needs to be, followed by mixing."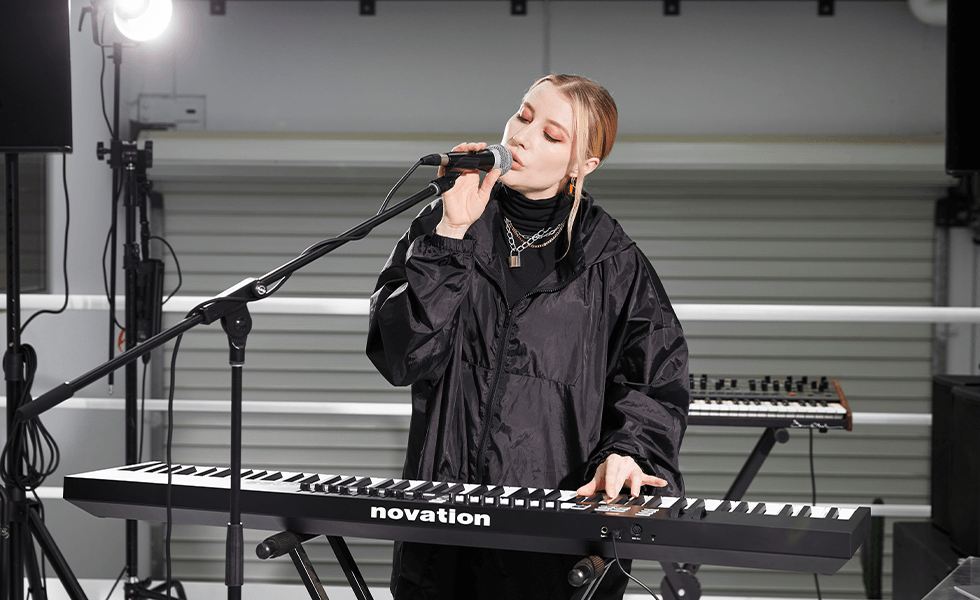 Kult Kyss make great use of software synths to build their sonic framework. "We love u-he synths – DIVA and Repro have been big parts of our sound design. We make everything ITB (in the box), so we don't have a heap of equipment. The most important thing to us is an acoustically tight room and good speakers; Rromarin's favourite vocal mic is the Shure SM7B."
The band cite an eclectic mix of artists as influential to their sound, with acts like Rökysopp, Robyn, Fever Ray, Icarus, Super Flu, Jeremy Olander, Tim Green, and Sebastian Leger among their favourites. "When we're working outside of the Kult Kyss bubble our influences lie in the more polar ends of the electronic and pop spectrums," they explain.
As well as working as songwriters and producers, Kult Kyss also run Joyluck Studio – a creative space in Melbourne, Australia, housing live events, studios for recording and space for exhibitions and workshops.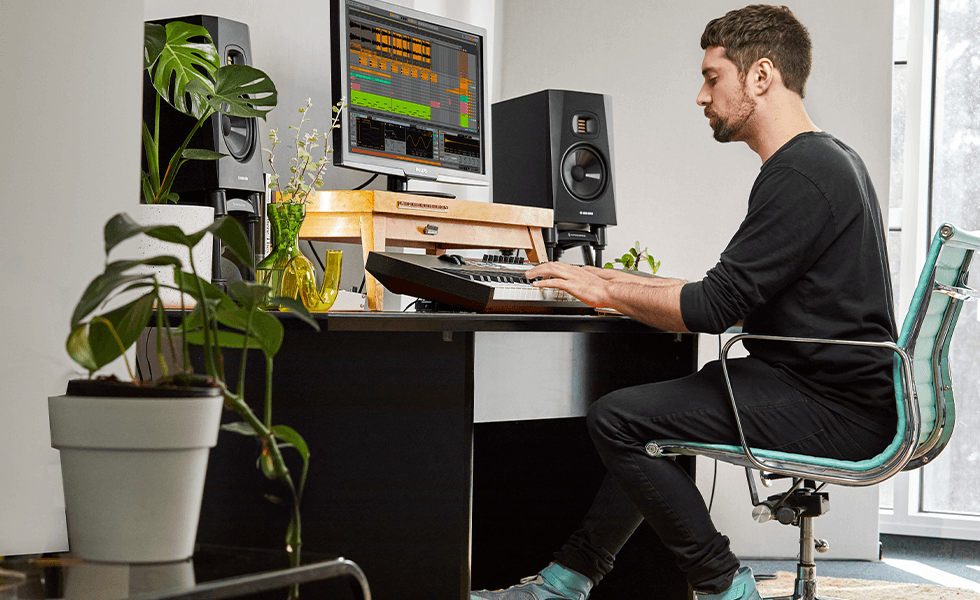 "The birth of Joyluck Studio happened quite organically," they explain. "We'd been doing producer/songwriting work for other artists, and the opportunity for a commercial lease came up in 2014, so we decided to bite the bullet and give it a go. The original studio was very basic; just a few basic rooms paired with a fun rooftop space in Abbotsford. Things have come a long way since then with our new location in Thornbury; this time around we were able to build something more curated and professional."
With the studio, the band have found that having a dedicated space for creation has impacted their creativity markedly. "It's made both our music making and approach to live performance far more streamlined and efficient; working out of a proper space has made a huge difference to our process and creative output."
"Make time to experiment and try new things. Some of the best ideas come from sessions where you are allowing things to flow organically."
With so much experience working on music for themselves as well artists from varying stylistic backgrounds, between Rromarin and Haxx, Kult Kyss have a breadth of invaluable experience for aspiring songwriters and producers developing their sound in electronic music. Of this experience, they make a point of carving out time to experiment and try new things when songwriting. "Some of the best ideas come from sessions where you are allowing things to flow organically," they explain.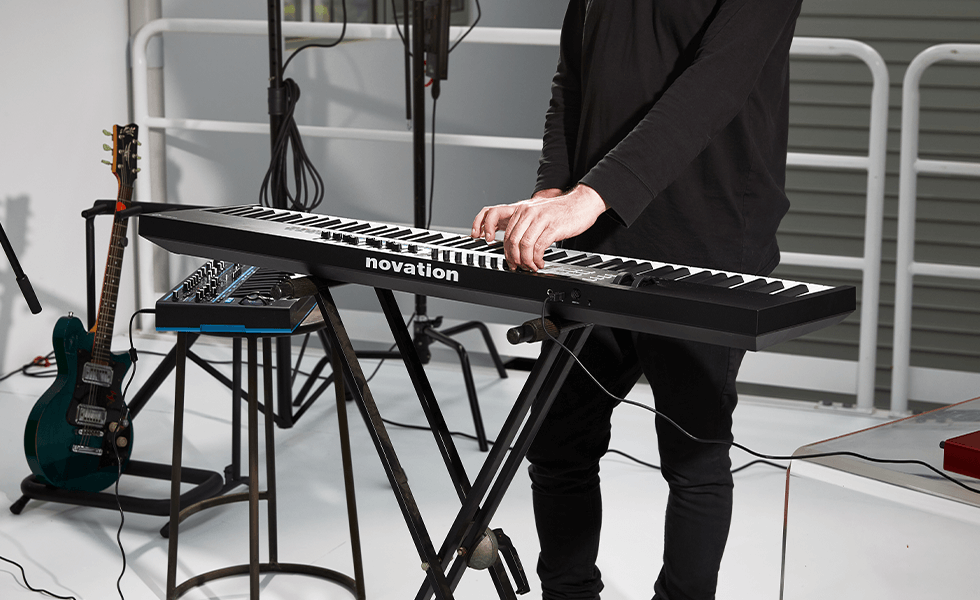 Working incessantly away at a track until it's done might seem like a tempting route to take, the band also point out that taking a step back from your music can be crucial in keeping the creativity going. "Work in shorter spurts and take time to relax your ears. Especially if you think you are onto something special. It will still be there when you get back and you're less likely to ruin it if you give it space to breathe."
As a duo, collaboration is at the core of their dynamic, and something they champion as a means of creativity. "Collaboration can be a great way to get excited again about songs you've worked on for too long or are sick of," they suggest. Inviting new points of view to your music can help you to see the bigger picture when you may have lost sight of where a track was heading. This leads into their final point.
"Don't get lost in the sauce overthinking sounds or what a track 'should be'. Try to create full sketches which can be refined and fleshed out later."
There is no hard and fast rule to making music, it's a process different to everyone. By giving themselves and their music room to breathe, Kult Kyss' music comes into its own with an organic electronic sound that isn't afraid to push boundaries and feels human, and that human element is something that can be felt not only in Kult Kyss' music, but also in their approach to creating it; giving room for their music to breathe and grow, just as they do as people.