Introducing Launchkey 88
We're proud to announce Launchkey 88 – our first 88-key MIDI keyboard featuring our best keybed to date and primed with inspirational features to take your musical performance and songwriting to new heights.
Our Launchkey range has become a popular choice of keyboard controller for expressive music performance and intuitive production, with sizes already available in Mini, 25-, 37-, 49- and 61-keys and plenty of inspirational features to spark creativity. As the dedicated Launchkey user community has often requested an 88-key Launchkey model, Launchkey 88 is a welcome addition to the range, bringing in elevated playability to your music making.
Premium playing
Launchkey 88's premium semi-weighted keybed sets it apart from the rest of the Launchkey range. Designed to give you a responsive feel, it's our best feeling keymech to date thanks to meticulous testing and refinement. Launchkey 88's keys capture the true character of your expression when playing, and 16 velocity sensitive pads allow you to play in drums with real human feel.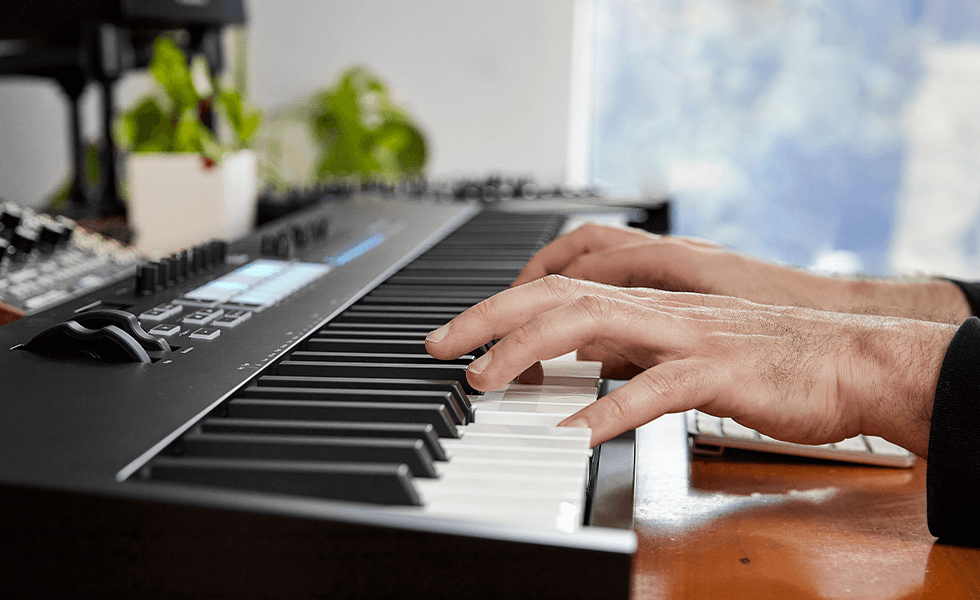 Say more with your music
Launchkey 88 takes your music in new directions with inspirational features that keep creativity flowing. The powerful Arpeggiator brings out unexpected melodies, Scale mode helps you stay in key, and three Chord modes make it easy to trigger stored custom or complex chords with a single finger.
Launchkey 88 gives you versatility. Use it alongside synths and hardware for dynamic live performances, make use of standalone capabilities or turn Launchkey 88 into a songwriting centrepiece in your recording studio with MIDI out and take complete control of MIDI compatible devices with Custom Modes.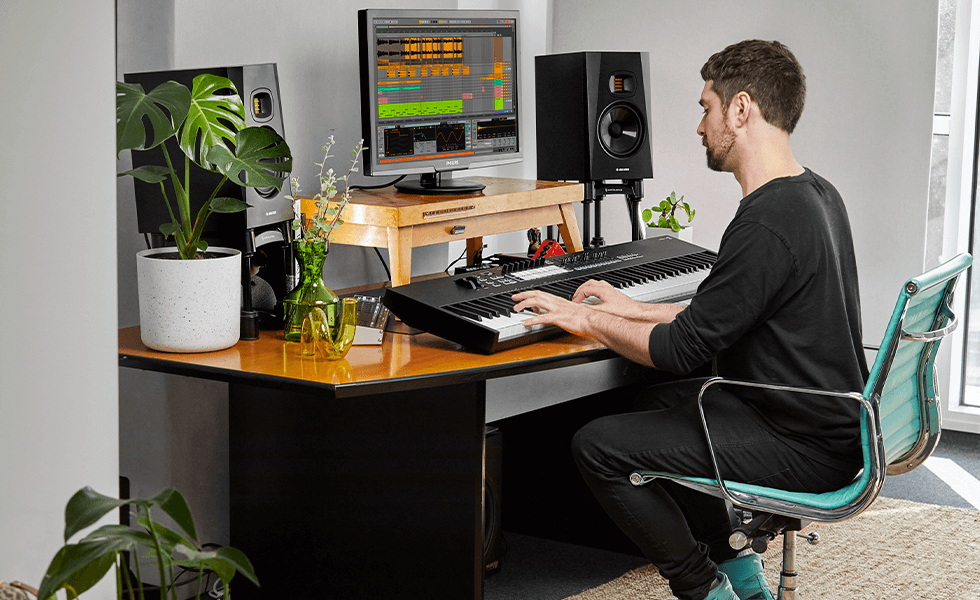 Powerful controls
Like all of our Launchkey range, Launchkey 88 has intuitive control of key production and performance functions in Ableton Live, Logic Pro, Cubase and more, as well as essential mixer, transport and navigation controls for all other major DAWs including Studio One, Pro Tools and Reaper, via HUI. Take control of your productions and tweak your music to perfection with onboard faders and pots and stay focused on your music.
Launchkey 88 also comes with a comprehensive software bundle. Virtual instruments, plug-ins and sample packs give you everything you need to kickstart your compositions and start creating straight away.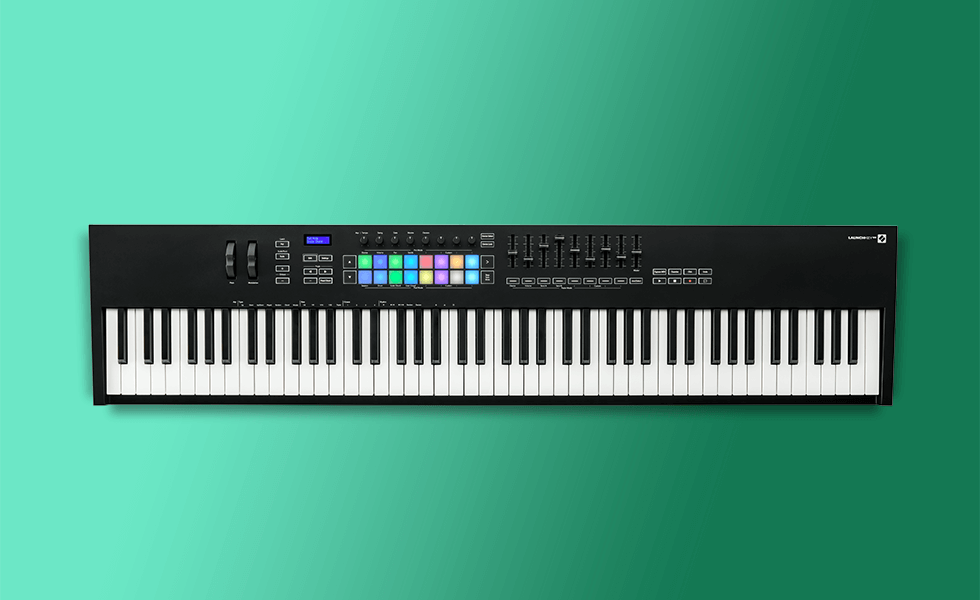 Launchkey 88's refined design, intuitive creative features and expressive playability gives you the keys to transform your music. Whether you're in the studio or on the stage, Launchkey 88 is designed to expand your musical potential and let you play freely so you can say more with your music.