Introducing Circuit Tracks
Create instinctively. Perform immediately.
Say hello to the newest member of the Circuit family: Circuit Tracks.
Circuit Tracks is the perfect tool for performers and creators alike. Engineered to allow you to be totally flexible with your music making, Circuit Tracks is a fast and intuitive groovebox, capable of making mighty sounds that defy its diminutive proportions.
Circuit Tracks is the perfect portable partner for producers on the go. With compact, hard-wearing, and high-quality build ­– and a built-in rechargeable battery – you can make the most of its numerous features wherever inspiration strikes you. Discover your sonic style or hone your distinct sound with two refined polyphonic digital synth tracks, four drum tracks, and creative FX.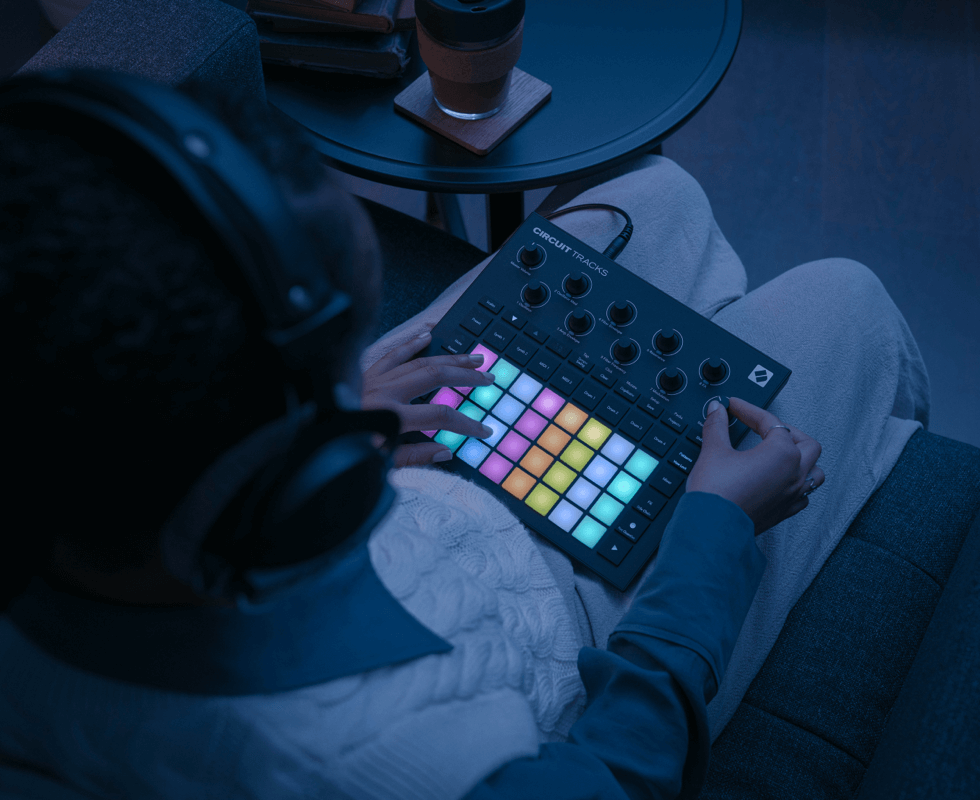 With Circuit Tracks, we've taken the best of Circuit and amped things up with an assortment of new features to take your music production to new heights.
Circuit Tracks is built upon the same much-loved screen-less workflow as other Circuit products.This helps simplify your creative process and allows for immediate expression of creative ideas. With features such as microtiming, probability and pattern mutate, Circuit Tracks provides the perfect creative canvas to mould and shape ever-evolving musical ideas, while scenes allow you to construct complete tracks with ease.
Take a look at Circuit Tracks in action in the video below.
Circuit Tracks is equally at home alone or amongst other music machines. Ultra functional among any of your studio equipment, you can sequence external synths and drum machines with two polyphonic MIDI tracks. Two audio inputs let you bring all your sounds into Circuit Tracks to send to FX and mix alongside its internal sounds.
Circuit Tracks is designed for immediacy and pure creative expression. Velocity-sensitive pads and tactile control help you create beats with character and feeling. Insert a microSD card to save and recall thousands of synth patches, samples and projects for endless inspiration.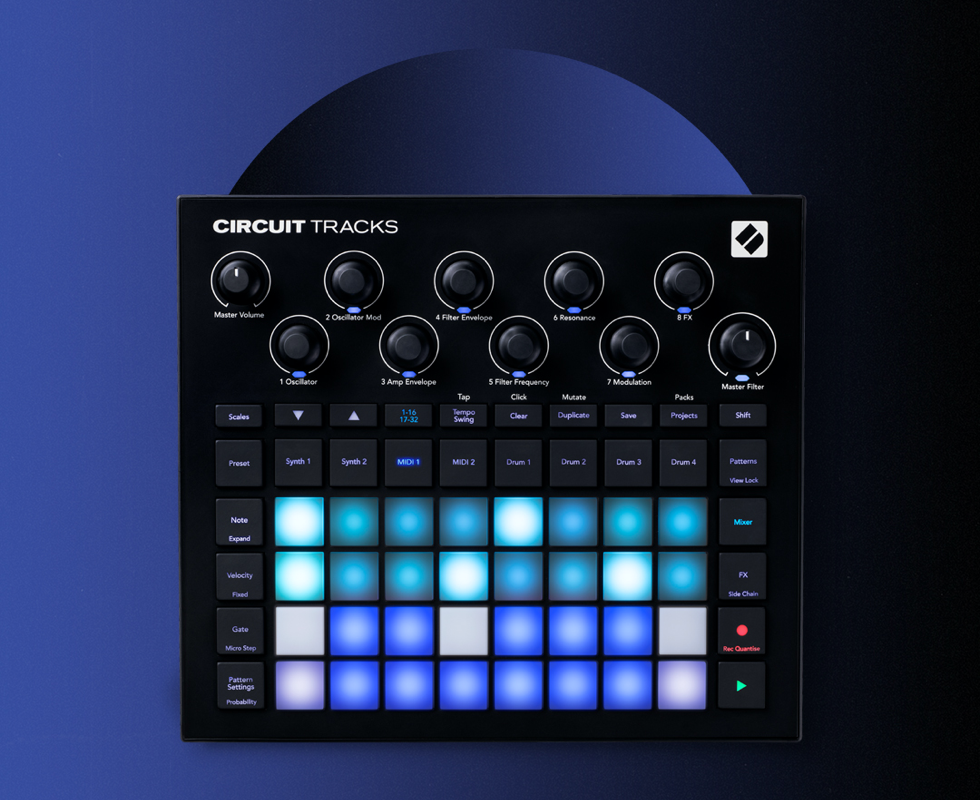 As with other Novation equipment, Components lets you take customisation on Circuit Tracks up a notch. Fully personalise your instrument with custom MIDI templates and samples, or find new inspiration with exclusive artist-made sound packs. Delve into the synth engine with the redesigned synth editor to create distinctive sounds for your live electronic performances or engulfing ambient soundscapes in the studio.
Get hands on with your music and flow naturally through your music making. Hit the ground running with Circuit Tracks.