How to make a beat on FLkey in FL Studio with Lex Luger
Hailing from Suffolk, Virginia, Lex Luger is a record producer, whose innate talent for producing unmatched trap and hip-hop beats has earned him BET Hip Hop awards for Best Producer and Song of the Year, led him to work with the likes of Waka Flocka Flame, Kanye West, Jay-Z, Snoop Dogg, Rick Ross and Wiz Khalifa, as well as co-founding the 808 Mafia.
We met up with Lex Luger and he walked us through his studio setup, giving us a step-by-step guide of how he makes his signature beats with FLkey in FL Studio.
Making a Lex Luger type beat
Lex Luger describes his sound as "hard, aggressive, simple, not too much. If you can't whistle the beat, it's not a hit."
With early beginnings making beats and starting a hip-hop group as a teenager, Lex Luger's skills as a beat maker and producer grew as he took to FL Studio as his main DAW of choice.
Lex Luger's creative process as an artist over the years has changed. He notes that in his younger days he burned himself out trying to make as many beats as he could, but now he focuses on putting more thought and feeling into his beats. With FLkey he's able to do that and then some. It allows him to be more hands on with his production.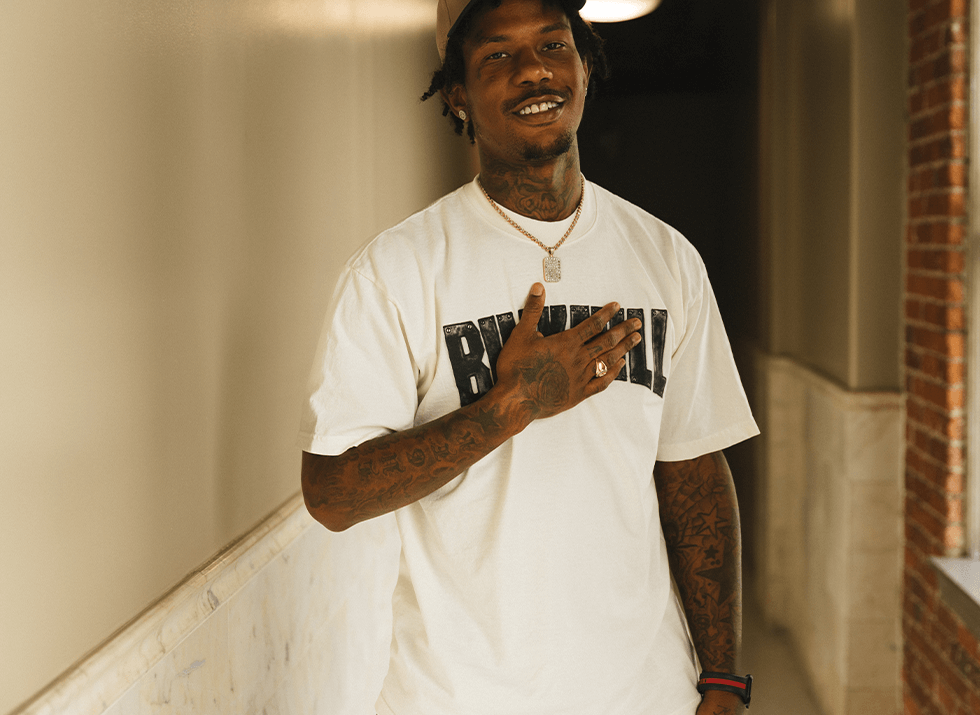 Starting with melody
In Lex Luger's process for making beats, he never starts with drums, and melody is the key focus. He makes sure that he starts his beat making by finding something that speaks to him.
"I try not to throw away any of my ideas and I encourage every producer out there to do the same. Don't think it's trash – somebody out there will like it."
Navigating the Channel Rack from FLkey, he starts by playing his lead melody into Piano Roll, then he layers his sounds.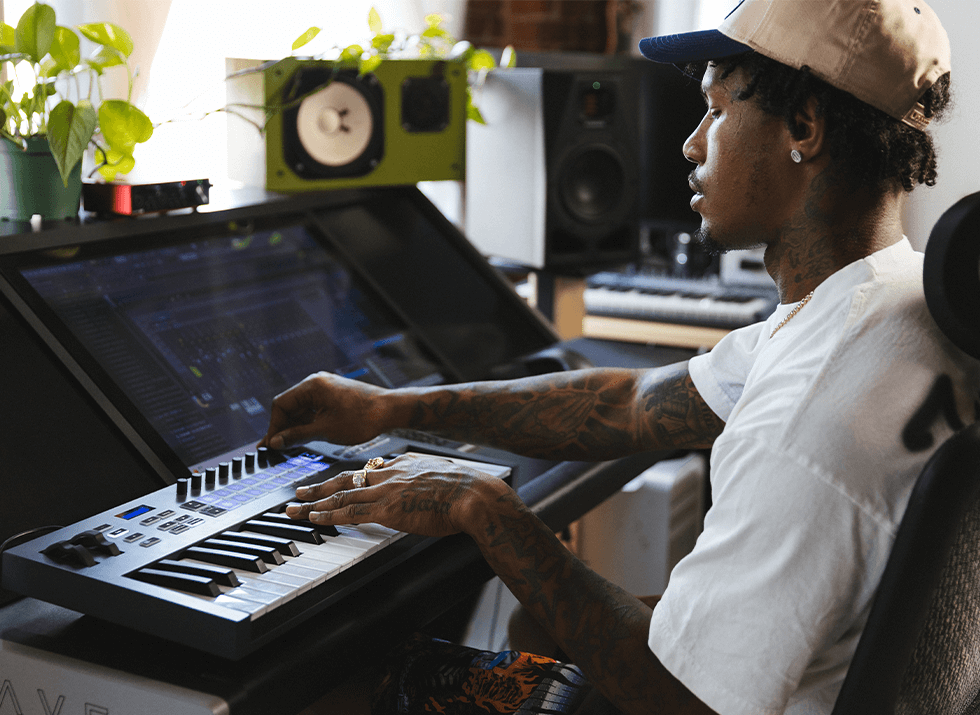 Laying down the beat
After melody, Lex Luger focuses on the core beat. Using hi-hats, snare and a kick drum assigned to the pads on FLkey, he begins arranging his beat in the Step Sequencer.
Highlighting Note Repeat as a feature that he loves to use for crisp rolls in his beats, he easily hits Shift + Note Repeat on the keyboard, and quickly cycles through different note patterns to get perfectly timed hi-hat fills to create his rhythm. He then adds 808s with the keys to really get the beat moving.
Add layers with instruments
To really push his beats further Lex Luger likes to add in a range of diverse instrumentation to his sounds. Across the drum pads on FLkey, he assigns orchestral instruments and tubular bells, a key aspect of his sound.
Without moving away from the keyboard, he uses FLkey to add steps into the Step Sequencer and arrange his instruments.
To make his beat more complex, Lex Luger adds counter melodies with various instruments to keep the beat interesting and evolving as you listen.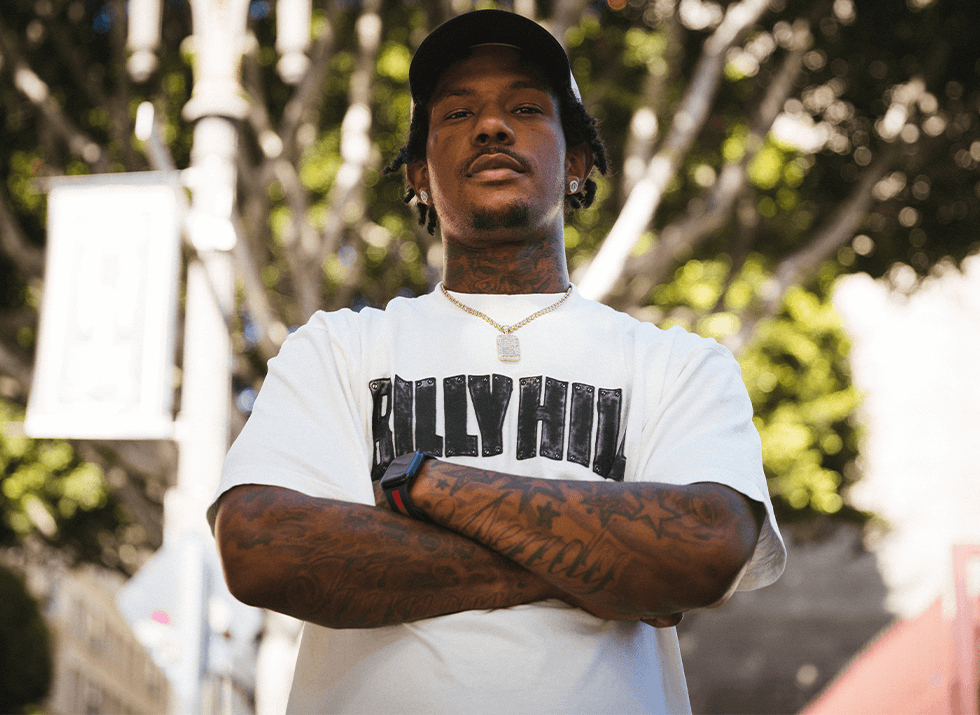 Key tip – tweak your sounds
Don't worry if the samples aren't the right fit – tweaking your sound is important, too. With the foundation of his beat laid down, Lex Luger fine tunes the track and uses the Pitch wheel to alter the sound of his hi-hats, changes the octave of his kick drums, and scrolls through presets to change the sound of his keys.
"Stay true to you. Don't try to please the crowd around you, make the music that makes you happy."
You, too, can use FLkey to experiment, change the sound of your samples, and find a pitch that works for you.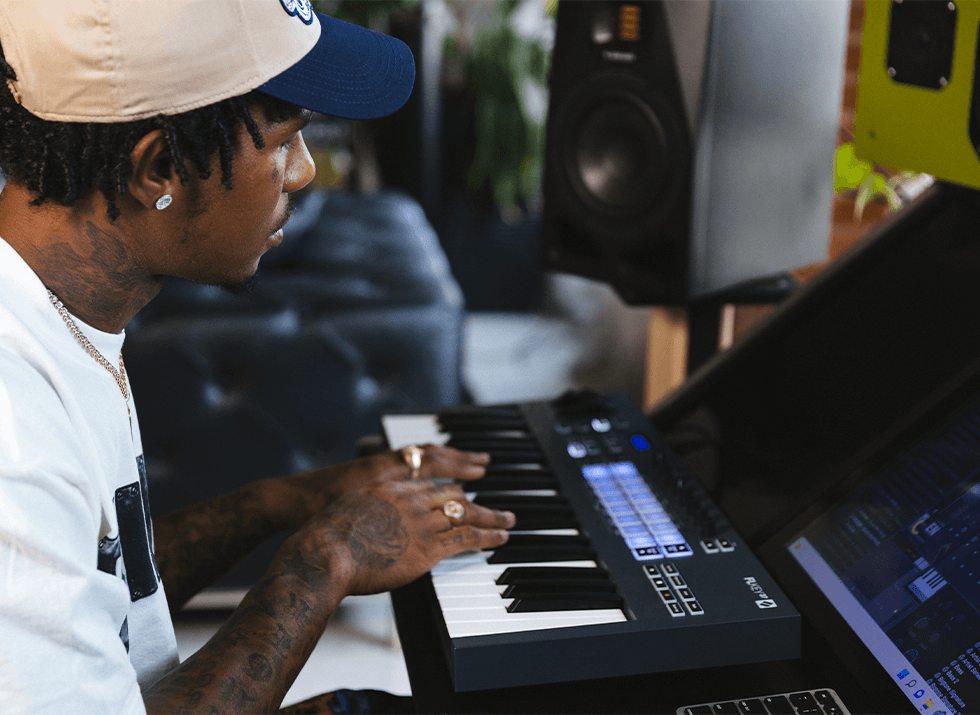 Mixing the track
Once he's happy with his finished beat, Lex Luger uses the knobs on FLkey to bring the mixer controls of FL Studio into his hands. He hits record on the keyboard while adjusting his mix to record automation live into FL Studio for a more dynamic beat.
As Lex Luger says,"Every idea is a good idea to me, whatever feels good in your soul that's what makes people really appreciate your music." Taking the time to focus on what inspires and excites you makes for great music.
With FLkey, Lex Luger is able to turn lightbulb moments of creativity into beats without breaking a sweat. He brings out an ear-grabbing melody, crisp hi-hats, a solid beat and 808s and plenty of experimenting with instrumentation, all straight from the keyboard. As he says, "all you need is a laptop, FLkey and a mouse."