FLkey 49 and 61 have arrived
The ultimate FL Studio keyboard controller is available in two new sizes.
The FLkey range just got bigger and better with FLkey 49 and 61 — the ultimate full-sized keyboard controllers for hands-on music production in FL Studio. FLkey 49 and 61 add dedicated controls for the Mixer and Channel Rack, giving you hands-on control of volume and pan with eight pots, nine faders, and nine fader buttons for easy mutes and solos.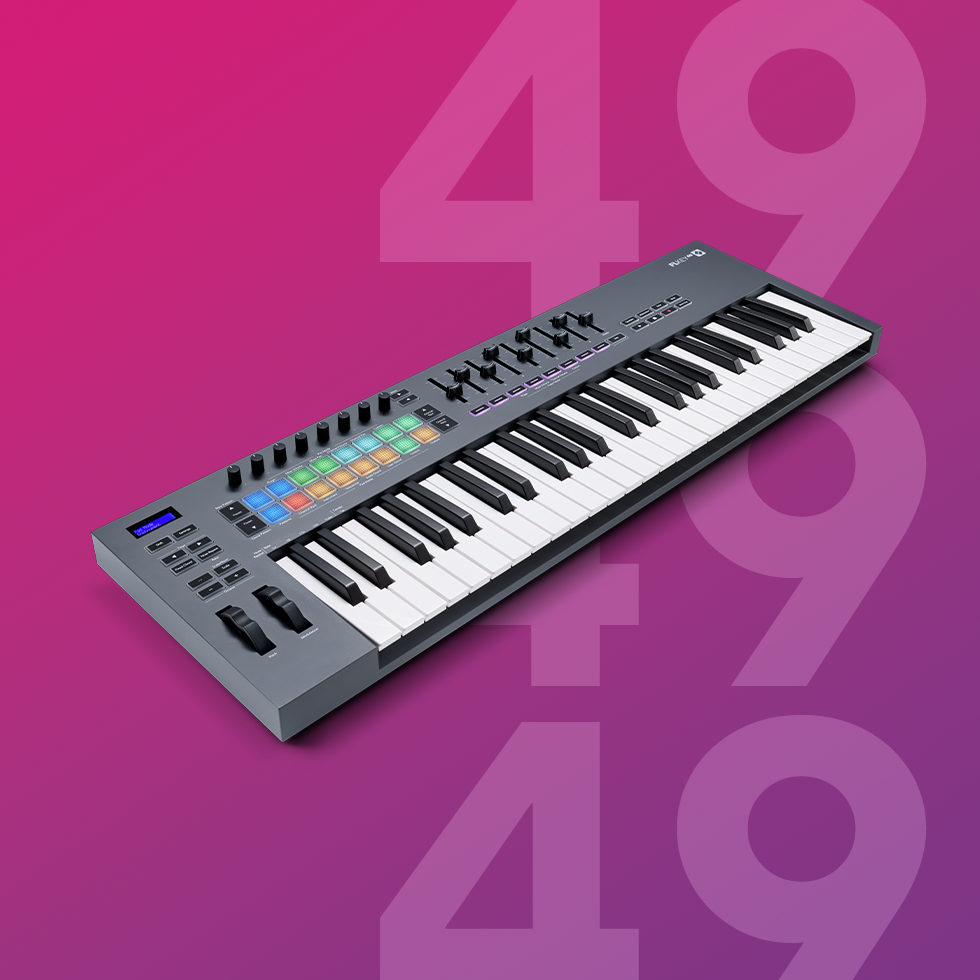 Whether you're just starting with FL Studio or a power user, a beatmaker, composer, or anything in between, FLkey can help you express your creativity and make the most of your studio sessions. The new 49 and 61-key editions extend the core features of FLkey 37 with controls for FL Studio's Sequencer, Faders, and creative Scale and Chord modes.
The all-new Pattern Pad mode keeps you in the flow by allowing you to select and edit patterns directly from the pads – without needing to reach for your mouse. Existing owners of FLkey 37 will need to update to the latest firmware via Components to enable Pattern Pad mode.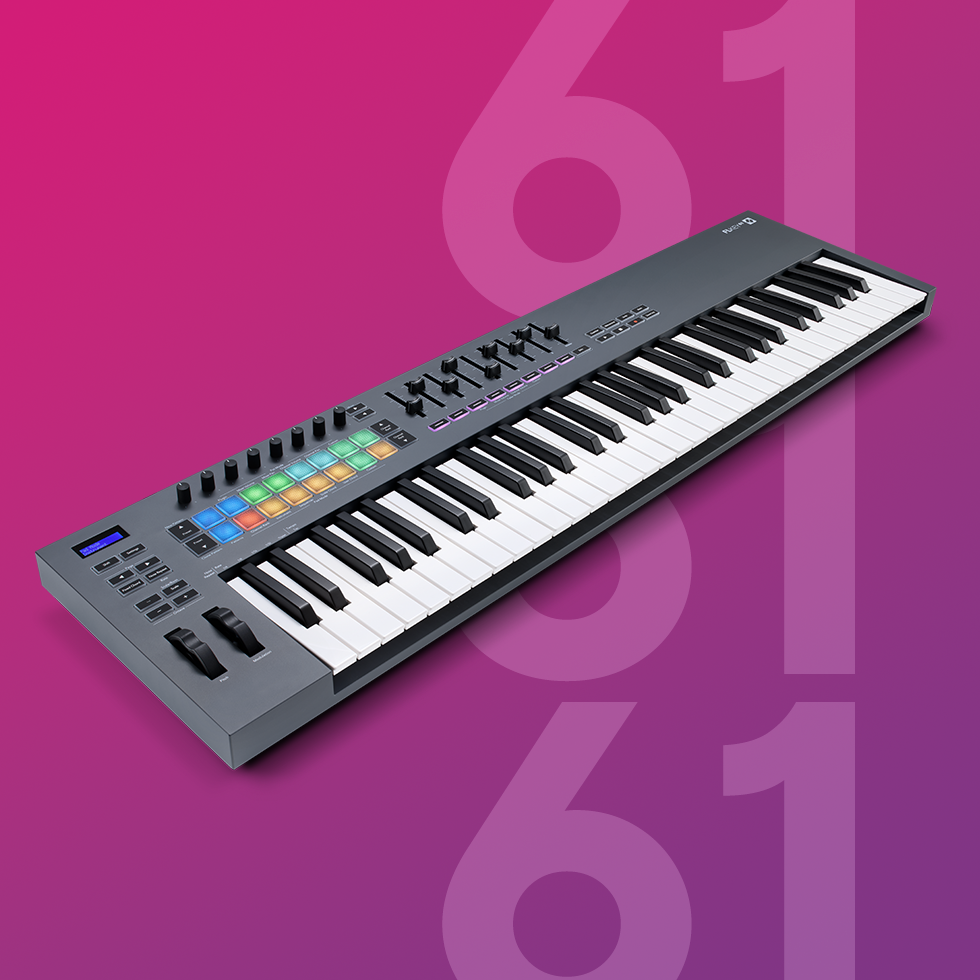 Each FLkey keyboard includes essential buttons for quick access to transport controls and your score log, and you can also undo, redo, quantise, or toggle the metronome in an instant. When using Image Line plugins, you can even change instruments and sounds fast, directly from your keyboard.
FLkey 49 and 61 come with a six-month trial of FL Studio Producer Edition, so you can get to grips with everything you need to create, mix, and master your music. You'll also get XLN Audio Addictive Keys' Studio Grand, the AAS Session Bundle, Spitfire Audio LABS Expressive Strings, Klevgrand R0verb, and Klevgrand DAW Cassette to boost your sounds and beats.