Electric Cherry's Philosophy of "Extreme Rational Senses" Turns into Musical Notes
Electric Cherry is an electro fusion band from Beijing. Their first official album, 'Baby I Hear the Voice of the Galaxy' (Chinese written name: 《宝贝我听到银河的声音》), was released at the end of 2020 and received countless positive reviews and praise owing to the album's rich sound and various musical styles.
The album has garnered multiple awards and nominations across indie and pop genres. Among these awards the band has won, the most recognizable was the 2021 CMIC Music Awards 'Duo/Group of the Year', one of the most prestigious and highest forms of recognition in the Chinese music industry. The band was also invited to play at the SXSW Online Showcase in 2021, followed by many sold-out shows across China in the same year.
This year, Electric Cherry has collaborated with Novation for a performance of the lead single 'MOI' from their second album, 'Planet Love Stories' (Chinese written name: 《星球爱情故事》), released in early 2022. They show their magic in music with a different dynamic in their live performance as opposed to the studio version of the track. The diverse performance functionalities of Novation's instruments work effortlessly with the variety of styles from Electric Cherry and powers their music vitality.
Electric Cherry has shown their force in infusing old and new electro styles, such as IDM, disco, trip-hop, future bass, and downtempo since their first album. Two years later, the second album has added more layers to its singles with more industrial sensations and metallic colors – even pop-rock has been woven into the tracks. This richness and variety in sound has allowed Electric Cherry to create their own 'musical playground'.
"We have never defined our musicals genre or determined a particular style as our style, and we won't want to in the future, either." – Electric Cherry
'MOI', meaning 'ME' in French, is the first single from Electric Cherry's second album. The track infuses metallic industrial elements, aiming to start with the 'self' and elicit the idea of 'everything is me' through the song. This romantic and philosophical expression extends throughout the entire album, with imaginative stories and portraits used that are logical, yet still filled with unexpected surprises.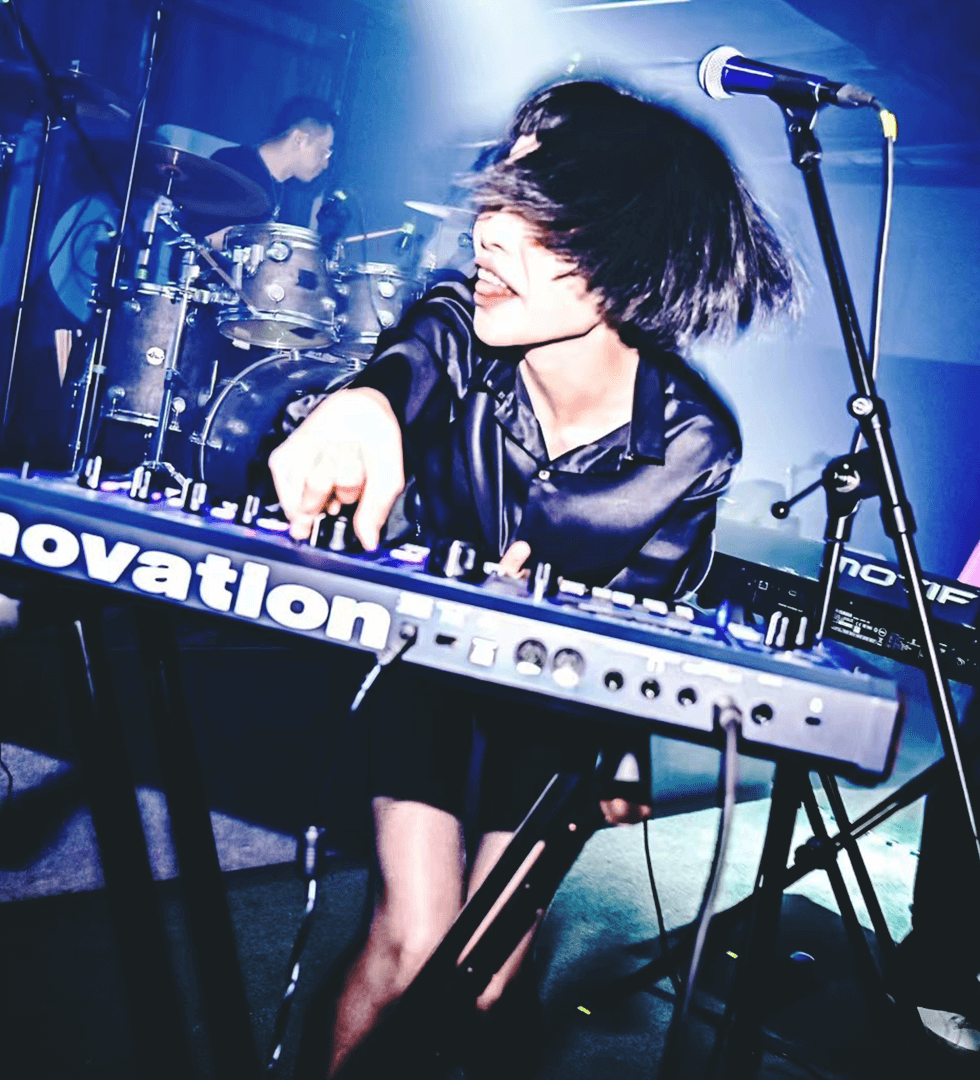 Novation X Electric Cherry
Over the years, Electric Cherry have frequently used Novation gear across live performances and album creation processes in the studio.
"My first synthesizer was the MiniNova. It still stays very close with me to this day, and I bring it to the stage quite often." – Yihang Xiao, Electric Cherry.
As an electro fusion band, the use of synthesizers is at the core of Electric Cherry's music and a major element of their sound. The band requires a high standard of synthesizer functions with a convenient means of accessing them, and both Novation's MiniNova and Peak can provide abundant audio choices and hands-on control of those sounds for the band.
"Using Launchpad Pro or Novation's new Circuit Rhythm can help me to illustrate music motifs really quickly. When we create, I don't have to go through complicated setups or even be in the studio. I can just lay down these ideas and notes on these compact pieces of gear." – Jin Yan, Electric Cherry
In this version of the 'MOI' performance, Electric Cherry thoughtfully combined synthesizers and acoustic instruments. They convey the concept of 'self' through changing sonic dynamics, interpreting the song's theme of 'self and no-self' through the contrast between electronic sounds and acoustic instruments harmoniously coexisting, and letting details in each part of the work form unity and a loop. This has been a direction that Electric Cherry has adhered to. There's something to it; a clear logic can be found behind every motif and the various genres in their music. This creative principle will always follow them.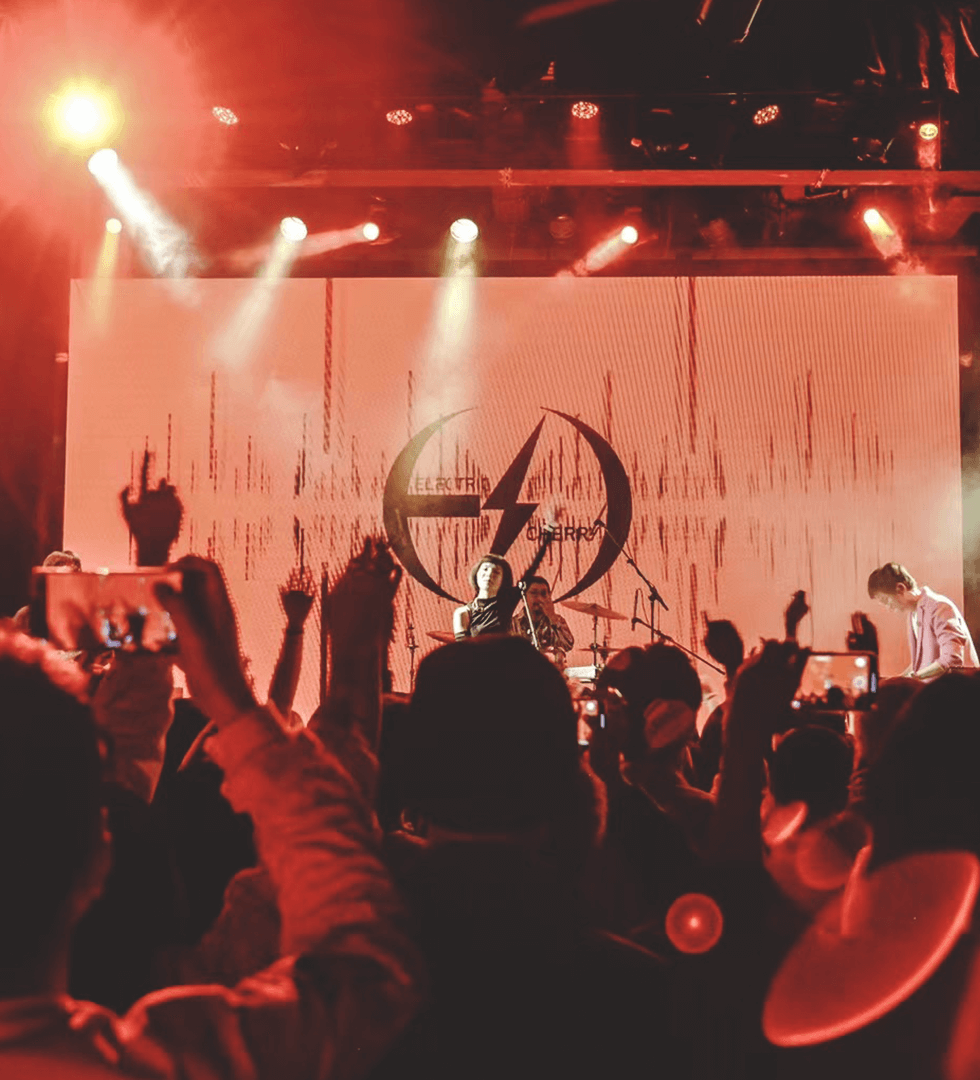 "In live performances, we have to use synthesizers that sound very prominent to lead the color of the song, so we used the two synthesizers – MiniNova and Peak," explains Electric Cherry. "These two synthesizers not only give people thrilling sensations, but also facilitate onboard control and modulation very easily. In this performance, we also used a Launchkey 49 MIDI keyboard to control sounds from Peak."
Electric Cherry's rhythm section also relies on the use of Novation gear to get their sound just as they need it for a live performance. "In terms of rhythm, because the acoustic drums and the electronic beats were required to sound at the same time, we used a Launchpad Pro [MK3] to control and trigger rhythms to ensure they're well in sync," they explain.
"There were also some sampled sound effects and soundpacks that cannot be achieved during live performances, so we used a Circuit Rhythm to make up for that part. To ensure we had clean vocals, we used Focusrite's Clarett+ audio interface which we knew we could rely on."