Diego Ave flows in FL Studio with FLkey
Diego Avendano, more commonly known as Diego Ave, is an unstoppable force in the music industry. Hailing from Miami, the 11-time multi-platinum and two-time GRAMMY award-winning hip-hop record producer and songwriter is known for his ground-breaking and influential work.
Diego's love for music started at an early age, after he bought his first-ever CD album, none other than Dr. Dre's iconic debut, 'The Chronic'. Influenced by the sounds of 90s hip-hop, by age 13, Diego was already passionate about creating music with different production programs, which led him to the realization that this was what he was meant to do for his career.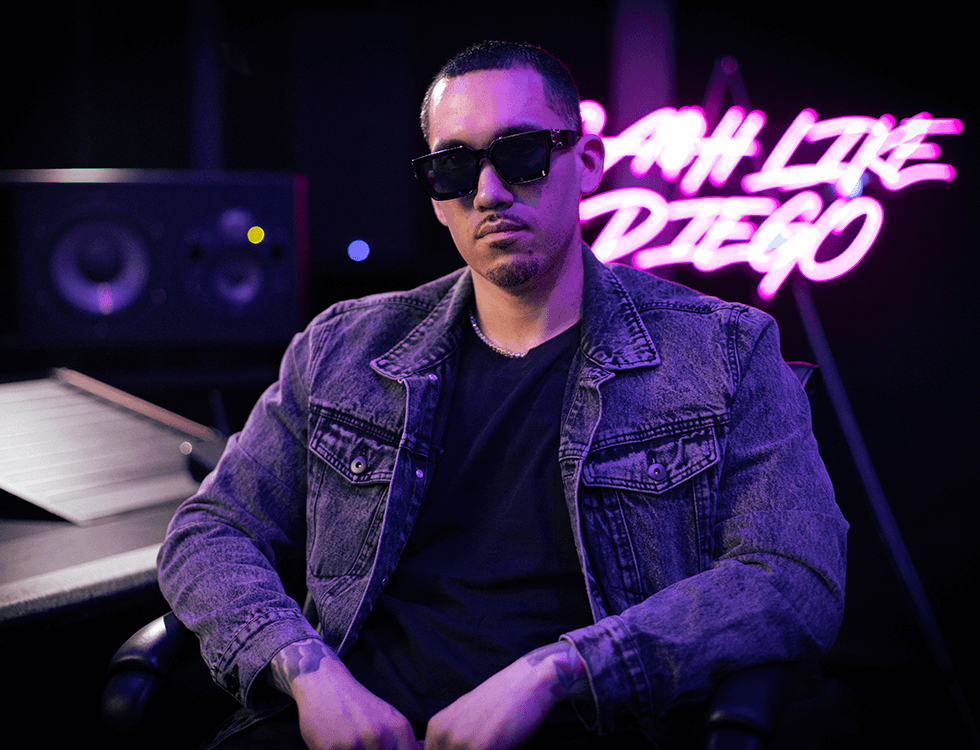 Fast forward to the present day, and through grit and determination, Diego's career has skyrocketed, resulting in collaborations with some of the biggest hip-hop artists, including Lil Durk, Polo G, Future, 21 Savage, Post Malone, Da Baby, Chris Brown, Lil Baby, NBA Youngboy, Rod Wave, King Von, Migos and many more.
We joined him in his studio to learn a bit more about his inspirations and just how he developed his music production skills. Diego has tried various types of software to create his music, but for him, nothing works quite like FL Studio. When he's in the studio, he needs the perfect piece of equipment to support his creativity and get his music sounding just the way he wants it to; that's where FLkey comes in.
Whether he's laying down a slick bassline or lining up the perfect hi-hats and snares, his movement from FLkey into FL Studio is fluid.
"I need FLkey– once I first started using it, I didn't want to make beats without it."
FLkey gives Diego quick movement between the keyboard and the DAW, so he's able to act on spontaneous creativity and give his self-taught skills the boost they need.
Watch Diego Ave in action in his studio:
Diego's foray into professional music production started to pick up when he was introduced to GRAMMY award-winning and multi-platinum selling singer/songwriter, Rico Love in 2011. Working as an intern for Rico Love was foundational in his understanding of music production and engineering, with Love taking him under his wing and later signing him to his Division 1 record label for a publishing deal.
Diego's love for music and passion for developing his craft in music production is what keeps him going for gold.He received two GRAMMY awards in 2011 for the album 'Entren Los Que Quieran' by Calle 13, which won the Latin GRAMMY Album of the Year and Best Urban Music Album. His reach extends further as he has collaborated with American record producer Scott Storch numerous times, working on chart hits such as 'Sorry' by Rick Ross and Chris Brown, 'All Eyez' by The Game and Jeremih, and 'Zack and Codeine' from Post Malone's five-time platinum album 'Beerbongs & Bentleys', to name a few.
Diego likes to keep his music feeling human by playing his beats on the keys, cleverly avoiding falling into the trap of repetitive notes or melodies.
"You don't really think about it, you just flow."
He remarks on FLkey's Note Repeat feature, in particular, bring back the feeling of creating beats on an MPC, but on a convenient and portable keyboard build.
That flow is what drives Diego Ave's ambitious output and pushes his work to great heights. In 2020, he was the executive producer of KSI's debut LP, 'Dissimulation'. The album reached #2 in the UK Album charts and was the biggest-selling U.K. breakthrough album of 2020, scoring six Top 10 singles and included collaborations with Rick Ross, Trippie Redd, and Tion Wayne.
Not one to slow down, he continues to produce hits including TikTok viral hit 'TWINNEM' By Coi Leray, 'Everything Different' by NBA YoungBoy and Rodwave, 'Cravin' by DaniLeigh and G Eazy, and 'Back At It' by Mosey and Lil Baby. He also produced the single 'Number Two' by KSI, 21 Savage and Future in July 2021.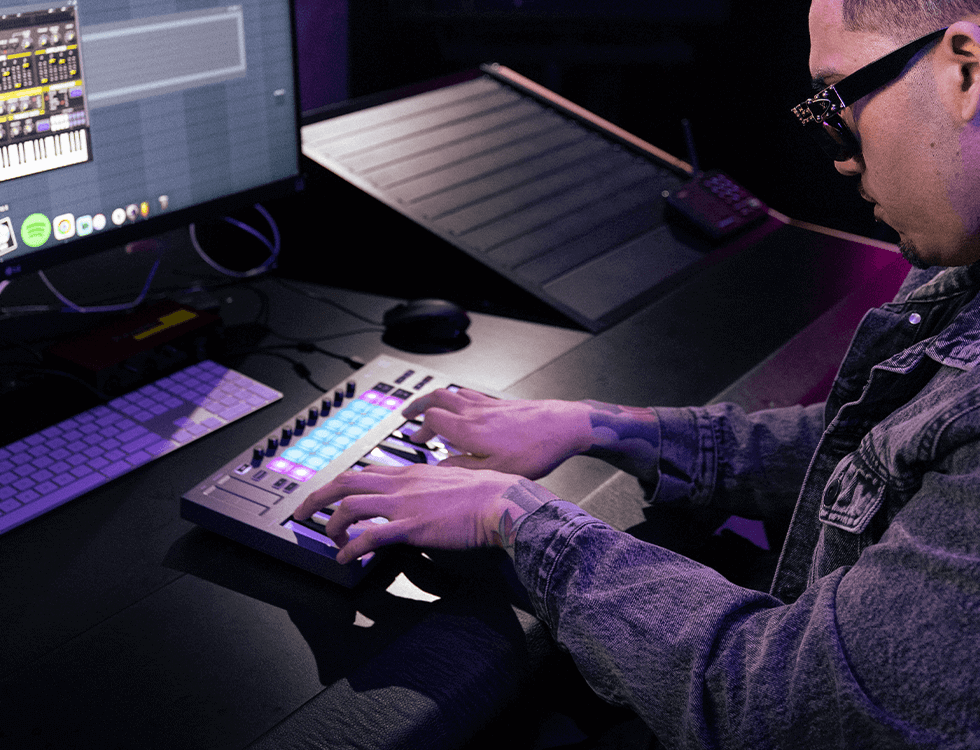 Even with a creative output as prolific as his, Diego still finds the time to share his knowledge with aspiring producers learning their craft. On his YouTube channel, he shares track breakdowns and tips and tricks that he has learned from over a decade worth of experience producing music, talking his viewers through his creative process in an authentic and engaging way.
Diego's frequent collaborations with major players in music production has provided him with enviable skills and experience, and he now finds himself in a new era of his music. Always with his finger on the pulse of what's new in music, working with up-and-coming artists as well as big names in the industry has culminated in the distinct sound of his music today.
Using just FLkey Mini, Diego flies between the keys and FL Studio, and his beats build at pace.
"Everything is on the fly, it's like you're making beats fun again. You're not just sitting here clicking– you get to have fun with it."
Discover more from Diego Ave on Instagram, Twitter and YouTube.